Wednesday Runaround – Two Weddings And The Walking Dead
WeddingWatch: The New York Times reports on today's same-sex wedding at Midtown Comics Downtown, to coincide with the launch of Astonishing X-Men #51.
In honor of the release of "Astonishing X-Men No. 51," in which the mutant superhero Northstar marries his boyfriend Kyle, Midtown Comics will present the wedding of Scott Everhart, 39, and Jason Welker, 33, a couple from Columbus, Ohio, who were selected from more than 50 applicants.

"They really stood out as super-fans," said Thor Parker, the social media and events director at Midtown Comics. The couple met online and had one of their first dates at the 2011 Free Comic Book Day, an annual event to promote the comic book industry.
Khris Wilson and Chris Orme will also be getting married at the same cermony.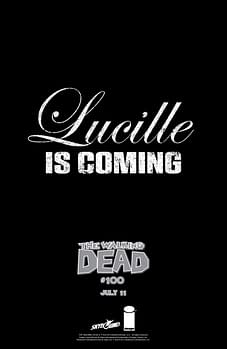 WalkingWatch: The Walking Dead has a habit of introducing characters such as Michonne, The Governor and Abraham who become so popular they have revived the idea of the "first appearance" in the comic marketplace.
Well, it looks like Walking Dead #100 will give us our first appearance of Lucille. One of the raiders, Someone at the Hilltop? A sentient zombie? Something… new?
SuperWatch: Joel Meadows writes about comics for The Independent. in a way to plug his Tripwrie social funding model…
CollectionWatch: Dean Haspiel donates his mini-comic collection to the Library Of Comgress
Haspiel's 600-plus mini-comics — which will be part of the library's Small Press Expo Collection — include the work of such talents as Charles Burns, Leela Corman, Kevin Huizenga, Alex Robinson, Jeff Smith, Raina Telgemeier and Craig Thompson.

"I can't think of a more honorable home for my massive mini-comics collection than the Library of Congress," Haspiel said to Comic Riffs in a statement. He also thanked SPX employees for "years of allowing me to discover and enjoy so many diamonds in the rough that turn into comix gold."
RunWatch: USA Today covers the graphic novel Marathon, and its retelling of the original race to Marathon.
When Yakin delved into the original tale, he realized the greatness of the original run wasn't the 26 miles at all. Instead, he read of accounts that the messenger in 490 BC who delivered the message of the Greeks' victory over the Persians — thereby saving democracy in Greece — actually ran 150 miles from Athens to Sparta to round up more troops against invading Persians, and then ran the same distance from Sparta to the beach where war raged at the Greek city of Marathon.

All in four days.
LincolnWatch: Comics Alliance shows how Aspen turned Abraham Lincoln storyboards into a comic book.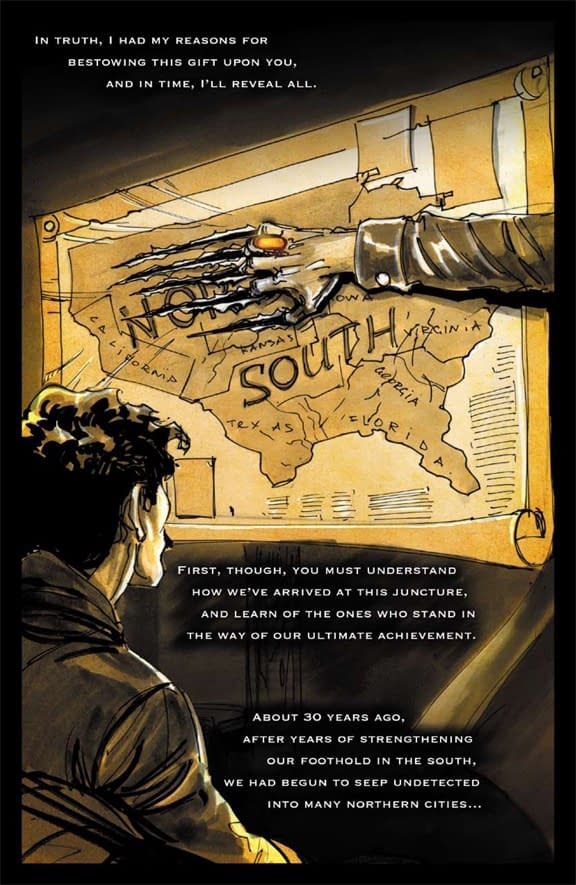 Our ComicChron computer is down today. Possibly hacked by MarvelTVNews…