Posted in: AMC, BBC, CBS, Current News, CW, Editor's Picks TV News, Fox, Freeform, HBO, Hulu, Movies, Netflix, Recent Updates, Showtime, Starz, TV | Tagged: Adhir Kalyan, Adult Swim, Attack On Titan, Audrey Horne, cable, charlie heaton, Comic-ConHQ, Ellery Queen, embargo, embargoed, house of cards, HRL, jim broadbent, jon bernthal, kevin spacey, Making Friends, mark frost, nbc, netflix, podcasts, punisher, quantum leap, sherilyn fenn, stranger things, streaming, Sword and Scale, television, The Hitchhiker's Guide to the Galaxy, The Punisher, the weekly static, tv, twin peaks, Up and Vanished, USA Network, wwe, wwe smackdown
---
The Weekly Static S01E12: Attack On Titan, True Crime, And Kevin Spacey It's drivin' me out of my mind, that's why it's hard for me to find. Can't get it out of my head! Miss it, kiss it, love it, this post is…The Weekly Static!
But before we get started, break out those Little Orphan Annie decoder rings, kids… because here it is! So let's get you squared away with a quick reminder about what this is all about: The Weekly Static is my righteously desperate-yet-endearing attempt at finding the lighter side and an interesting perspective on the past week in the land of the networks, cable, streaming, smoke signals, cloud formations, and shadow puppets.
Our goal? Pretty simple:
● Offer a blunt, honest perspective on a handful of random TV news posts from the past week that also highlights your relentless team of news-thirsty Bleeding Cool writers and the quality work they do.
● Spotlight a news item we might've missed that you should find interesting.
● Feed my insatiable ego with humble offerings of praise, adulation, social media shares, pizza, Superman Funkos, and a plethora of Eisner Award nominations.
Stranger Things' Charlie Heaton Refused Entry To US After Caught At LAX With Cocaine
SCOOP: Jim Broadbent Is Marvin In New Hitchhiker's Guide To The Galaxy, Alongside Lenny Henry And Ed Byrne, Announced At MCM London Comic Con
Quantum Leap Creator Has A Script For A Reboot
Attack On Titan Season 3: Premiere Month Set, New Image Released
Podcasts 'Sword And Scale' And 'Up And Vanished' Set For Series
Kevin Spacey Doesn't Get To Distract From Assault Allegations By Playing The Gay Card
Twin Peaks: Mark Frost Will Break Your Hearts, Audrey Horne Fans
Comic-ConHQ's Streaming Service Moves To Amazon, Roku And TubitTV
Report: No One At WWE Smackdown Live Staff Meeting Objected To Premeditated Assault
The Punisher Season 1: A Motion Poster, A Promo, And A Poster

Adhir Kalyan To Star In Amazon Comedy Pilot 'Making Friends' From Carter Bays & Craig Thomas, Pam Fryman To Direct
"Rules of Engagement alum Adhir Kalyan has been tapped as the lead in Making Friends, Amazon Studios' multi-camera comedy pilot from How I Met Your Mother creators/executive producers Carter Bays and Craig Thomas…"
---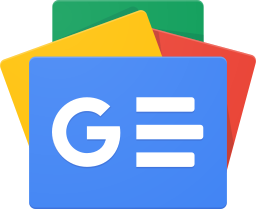 Stay up-to-date and support the site by following Bleeding Cool on Google News today!