(DC Comic, creative team: Brian Michael Bendis, Ryan Sook. Mikel Janin, Wade von Grawbadger, Jordie Bellaire, Dave Sharpe)
Welcome to the real first issue of the latest futuristic reboot, as Jon Kent, the son of Superman finally gets a chance to experience the orientation the team worked so hard to create for him. As a reader, you (and he) get to ride along in first person(ish) perspectives of the three Legion founders as they found their way from disparate worlds to stand together under the auspices of the United Planets, an idea Superboy himself devised. The artwork is inventive and lush and pulls you in, but when you get enmeshed, the story cuts itself short, like the opening notes of a great song that just cuts out. Even seemingly big subplots like taking over a planet and an artifact from the idealized "Age of Heroes" get short sheeted. Very frustrating, as perhaps this is not properly formatted for periodicals, but maybe it will play better in a collected edition as it finally gives us some insight into the characters in play here. RATING: HONORABLE MENTION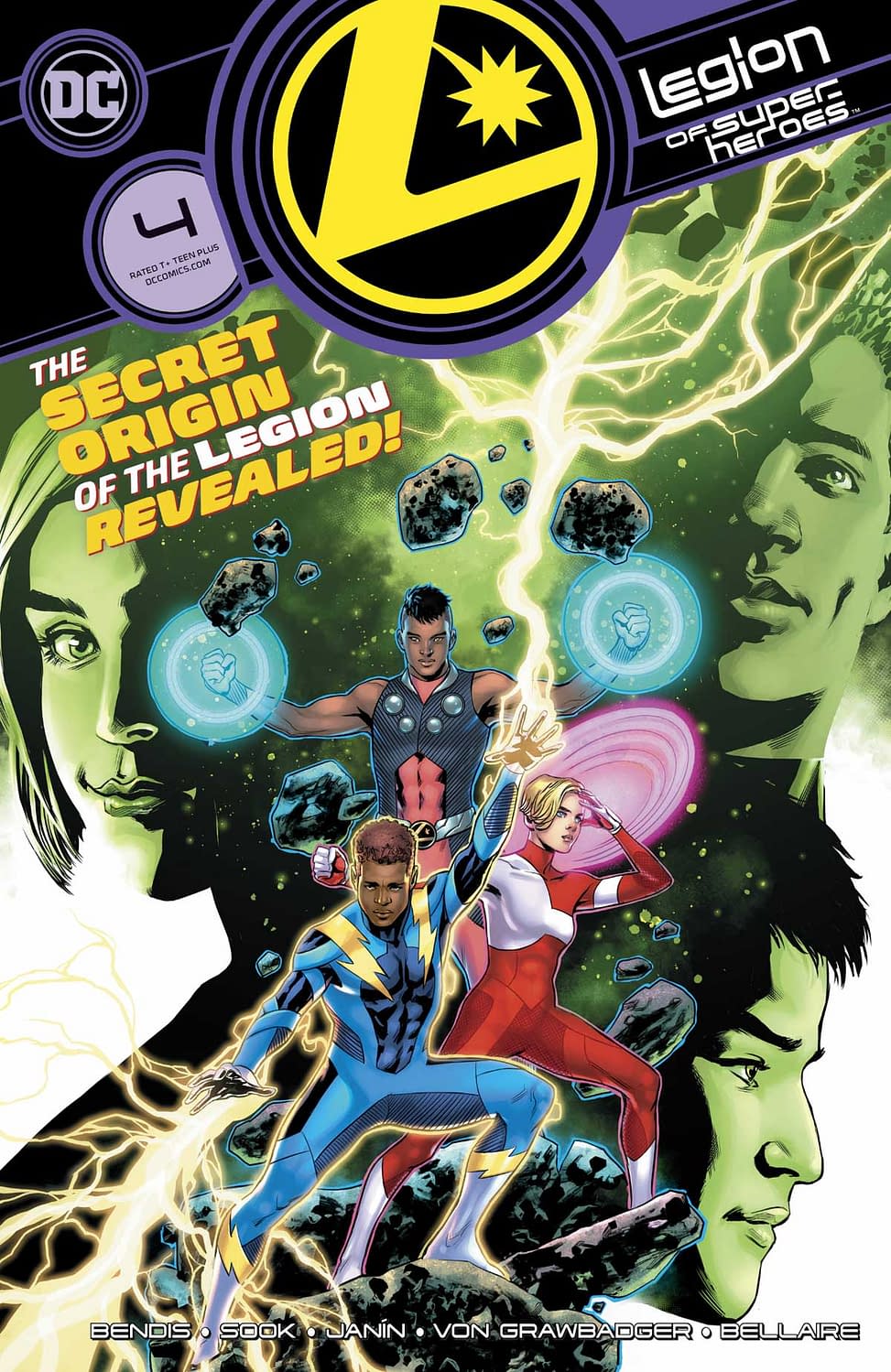 LEGION OF SUPER-HEROES #4
written by BRIAN MICHAEL BENDIS
art and cover by RYAN SOOK and TRAVIS MOORE
The secret origin of the Legion of Super-Heroes revealed! Exactly how did this ragtag group of idealistic, super-powered teens from all across the galaxy find each other? What pulls them and keeps them together? Another gorgeous issue of DC's future superstars also reveals clues to how Aquaman's lost trident may be the key to Earth's future and survival!
Enjoyed this article? Share it!