The talent of Penny Arcade's Jerry Holkins and Mike Krahulik is pretty undeniable as the two have built a nice geeky empire in the northwest that has spread across the globe and into modern culture. From their webcomic to PAX events to Acquisitions Incorporated, everything they do has a pretty great appeal. So when we got word of a new book they created called Lexcalibur: Useful Poetry for Adventurers Above and Below the World, we had to take a peek inside and see what new creation they had made.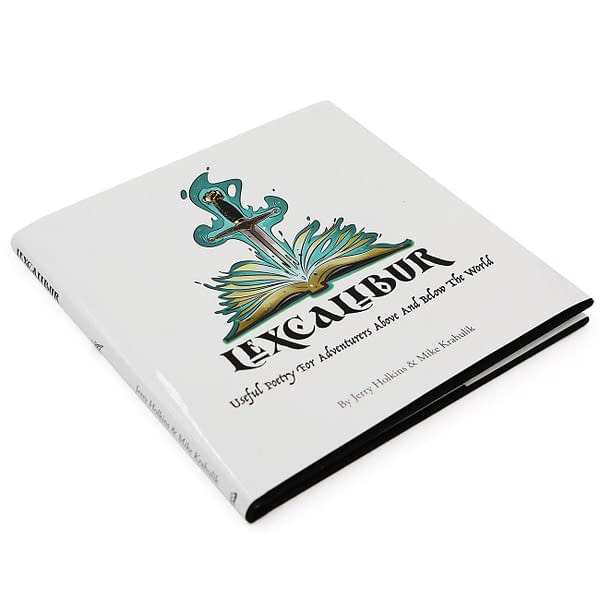 The short version of what Lexcalibur is can be summed up as a geeky adult poetry book. Much in the same vein of Pat Rothfuss' The Adventures of the Princess and Mr. Whiffle, these are poems that have been written up in the same way a children's book full of poetry would be, only the focus is more on daring adventures and monsters and life lessons found in adventuring. All of the words have been penned by Holkins to reflect a specific story or moral, such as "Surprise" which tells a fun story about finding a mimic, or "The Swordhouse" which talks about how the stories of the brave and bold are shared by those who did not join them in battle.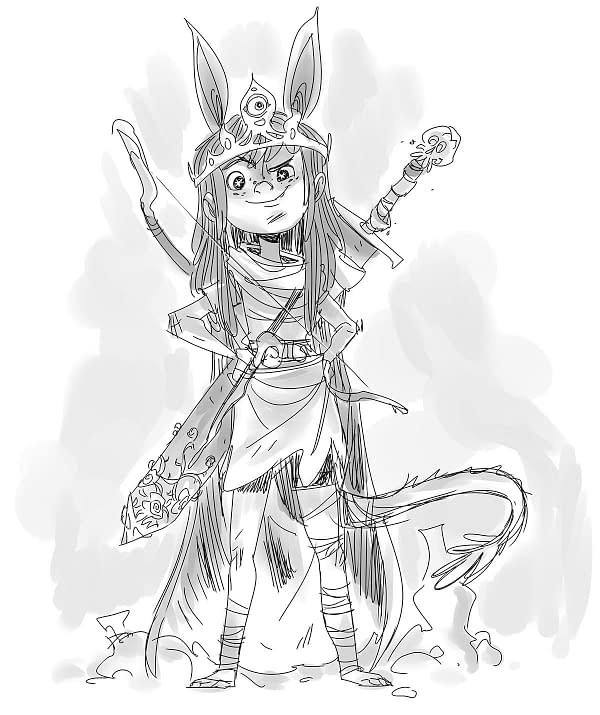 Throughout the book, many of the stories have accompanying art drawn by Krahulik, who puts his own sketched style, some cartoonish and some very poignant. It's a nice mix that makes the book feel like something we all might have read in elementary school. These all fit perfectly to the poem the correspond with, especially when you look up stories like "Girl-At-Arms" (seen above) or "House Darkmagic" (below right).
But the book isn't without its fair share of stories that will pluck at the heartstrings just a tad, such as "Sword Of My Fathers" which has a touching note in the last phrase that will just knock your love of traditions for a loop, or "Guardian's Lullaby" which is one that might actually pull a tear or two out of the mightiest fighter. The entire book feels like a lot of heart went into every page, and that's important when it comes to poetry books. I could sit down and toss out a bunch of rhymes to you, but if the words don't hold any value to you, the message falls flat. This book does an amazing job of that, and both men deserve a lot of credit for that accomplishment.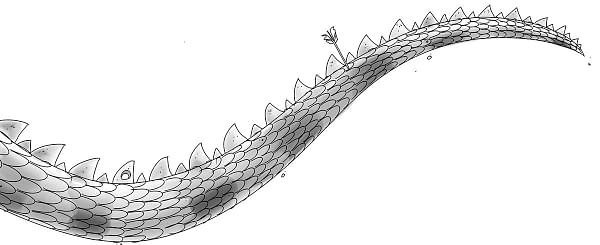 Lexcalibur is a fine book that is totally worth owning for your own adventuring pleasure. It's got a number of stories you can actually share with kids as well, and for the Penny Arcade enthusiasts, there's a lot of inside jokes and references that will make you smile. The book is $20 physical and $15 digital, depending on how you wish to read it. We recommend it, especially for people who love all things Penny Arcade.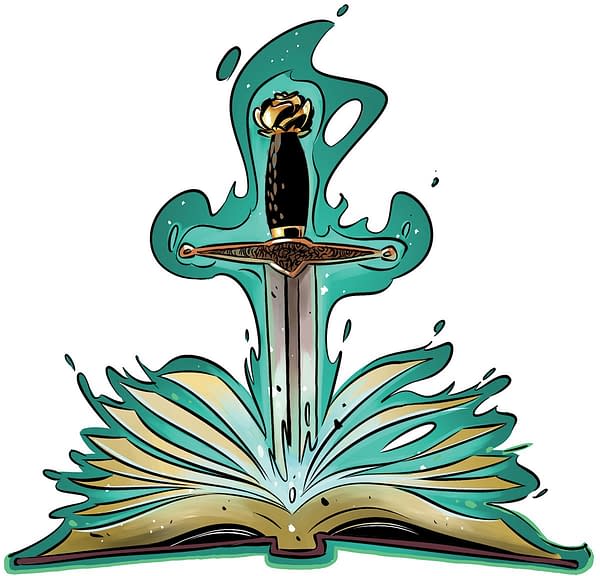 Enjoyed this article? Share it!