(Vault Comics, creative team: Matt Nicholas, Chad Rebmann, Skylar Partridge, Vladimir Popov, Andworld Design)
This very pleasant surprise gets new readers caught up quickly with a fairly large cast of characters vying for the source of eternal life. The legend of Ponce de Leon exporting imperialism in a quest for the fountain of youth is true. Centuries after seven brave warriors fought him off before spreading magic around the world, their seven descendants have inherited amazing powers (invisibility, transmutation, shapeshifting, flawless aim and more) and have to decide whether to save themselves or pick up the banner their ancestors once flew. The core concept is surprisingly engaging and the artwork from Patridge, Popov and Andworld really works. Unfortunately, as is often the case with a huge cast, the devil is in the details and the devil can be hard to pin down. The names and powers sometimes get lost in the shuffle (perhaps a Die like rundown of who's who at the beginning?) and the final page reveal takes either a photographic memory or a quick reread to fully absorb. Still, for an indie label book, the production values are super high and this is a very well put together product that might really shine in a collection. RATING: HONORABLE MENTION.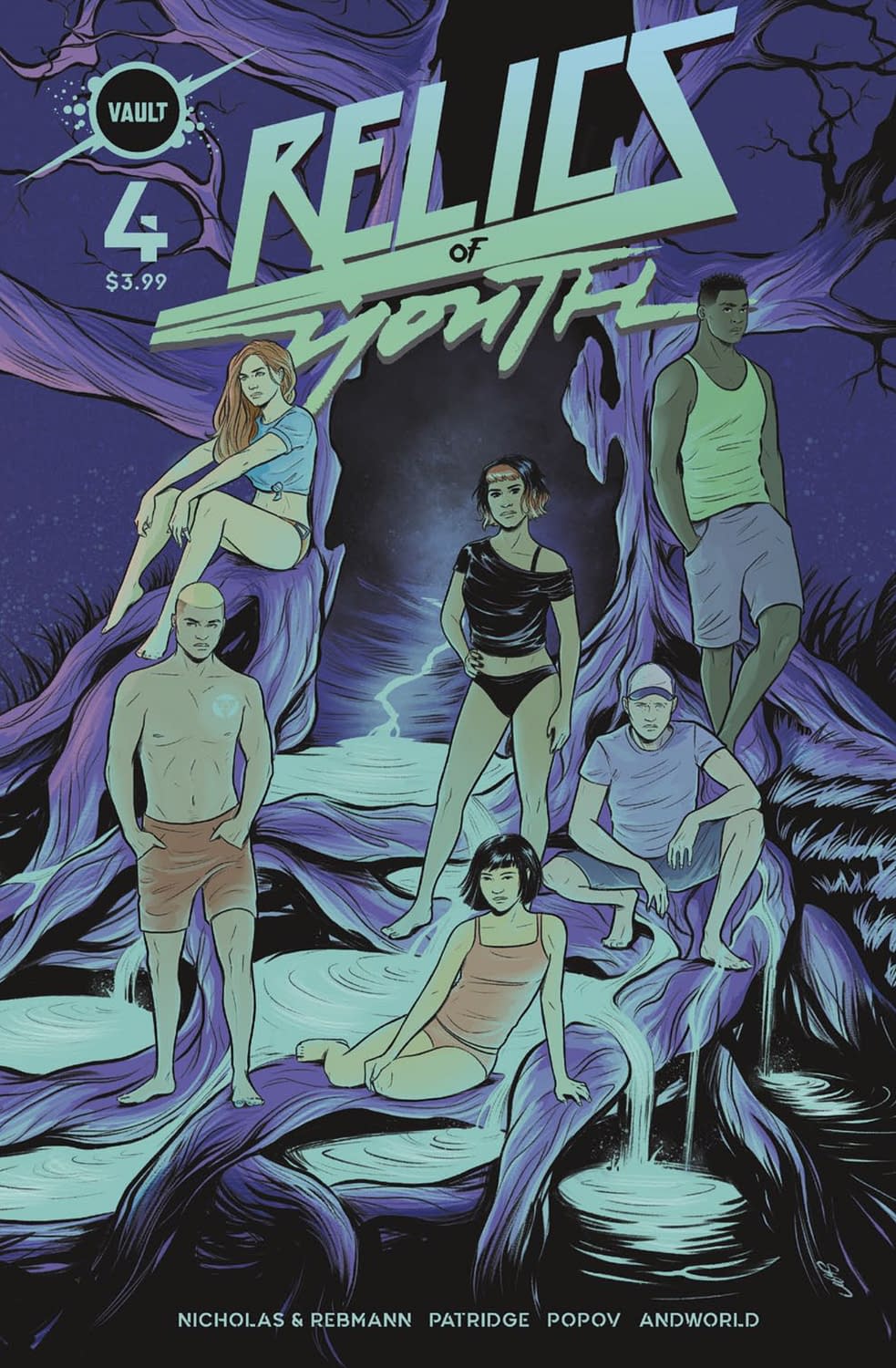 Relics of Youth #4
By: Skylar Patridge, Matt Nicholas
Publisher: Vault Comics
Is it all over? Serena's forces have laid claim to the Fountain of Youth, as Nat confronts the reality of Derek's terminal cancer. With Queen Adela launching a last bid assault on the pirate intruders, Nat and the other teenagers are faced with a choice: Leave one of their own to die, or embrace their destiny and protect the Oshtia Island from the true nature of man.
Enjoyed this article? Share it!