Posted in: Comics | Tagged: Comics, rick olney
---
Sending Rick Olney A Cease And Desist Letter US Navy veteran Michael W Kellar was a comic book creator who had been lined up with his colleague Clayton of Heroes Fallen Studios to appear at Rick Olney's now-cancelled Adirondack Comic Fest. Not that he was going, after he discovered Olney's history. He emailed Rick asking to be released from his contract in mid-August, just as Clayton had been, to be told;
"As I told Clayton, that offer was made because I don't believe anyone affiliated with the event in November wants regretful and sorry individuals in their mix. And, as I also told Clayton, it shall be at least a week before I can answer whether such a release from contract will be possible."
A few days later, he got another reply.
"A decision has already been made to hold you to your November appearance agreement. You signed a legally binding contract with me, personally, agreeing to appear as an individual. I would suggest to you that you not make this matter any more of a public spectacle of this circumstance than you have. It will not help you after November concerning any action taken by me if and after you fail to appear.

"It is not my fault that you allowed and made yourself a ploy by others. You turned away from common sense to satisfy that individual need within you to belong to a group that has only one agenda. While you are entitled to change your mind, there are consequences to the decision mistakes we make in life. As such, your name shall remain on the Adirondack ComicFest website until just prior to 30 days before the November event, when at that time your intent to not appear shall be posted. Meanwhile, I shall continue to live out the aspects of the contract which we both signed with each other. Live with it."
So Michael W Kellar spoke to an actual lawyer, who seemed to find the whole afair hilarious, and paid to have this C&D letter sent.
Dear Mr.Olney,

I have been retained to represent Mr. Kellar in reference to your refusal to remove my client's name from your advertisements under the guise of a valid contract. First, sir the papers that you allege to be a contract are not a contract at all they are not notorized and therefore fall to meet the requirements for a valid contract in North Carolina and that is where you are doing business or in this case purporting to do the business of contracting for a New York event. Further, you realize that a contract requires a consideration of which there is none here, again it is an invalid contract, and thus unenforceable.

As you may know contract formation also requires a meeting of the minds, there was no meeting of the minds here. You represented this to be a legitimate comicfest and that is not the case. Please remove my client's name from your advertisements, so that further legal action wlll not be necessary. If you choose to continue to list my client's information on your advertisements and website, my client will take further legal action. Stop attempting to enforce the unenforceable sir. Please have your attorney or yourself contact my office within the next seven business dayso let me know when you will comply with my client's requests.
He send a following e-mail;
"I am requesting that my information be removed from the Adirondack Comicfest website/blog as it has been made clear per my request to be released from my contract that I have canceled my appearance and I would appreciate if you would kindly do so in removing the information."
And had an instant response from Rick;
"I have previously made myself very clear about when any previously, contractually agreed names are concerned, shall be removed. Kindly stop wasting your time and mine. No further contact from you shall be read or replied to by me, personally, I assume that you can be dealt with through Mr. Clayton Murwin's personal and corporate attorney of record. Thank you."
The listing was shortly deleted. Of course now the entire convention has been deleted…
---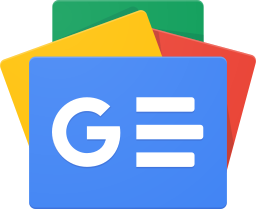 Stay up-to-date and support the site by following Bleeding Cool on Google News today!