Grant Morrison and Mark Millar used to be best buds. Writing together, editing together, conspiring together, living together, taking each other's credit, for a time it was hard to see where Grant Morrison ended and Mark Millar began.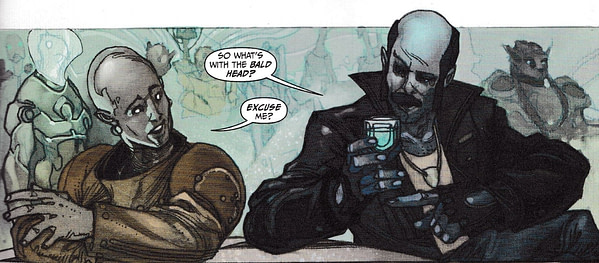 Then they fell out hard. Millar denied there was any issue between them, but Morrison talked about running over him if he saw him on the streets. Rumours about Mark Millar's health swirled around Morrison's West Coast, while Morrison claimed he was uncredited for work that Millar was lauded for. Morrison had the critical acclaim, Millar had the sales and multi-media success and both envied what the other now had.

And that's the way it has been for a decade-and-a-half. While Morrison has been happier to slag off Millar in public, Millar has kept his own counsel over the matter. Of course, now Grant Morrison has his own TV series out and movies on the way.

Could today's Sharkey The Bounty Hunter by Millar and Simone Bianchi be the first potshot against Morrison from Millar?

After all. Morrison used to look like this…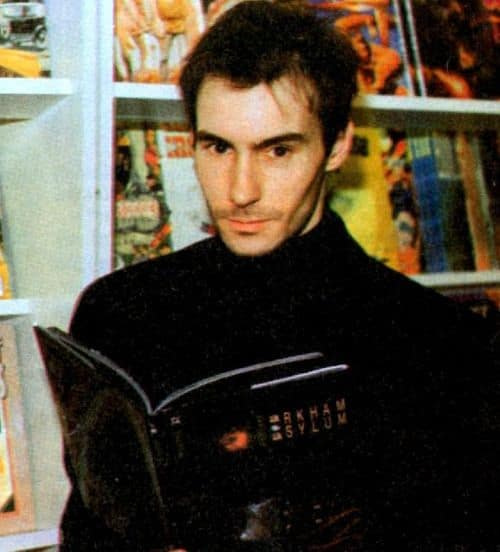 …and now looks like this.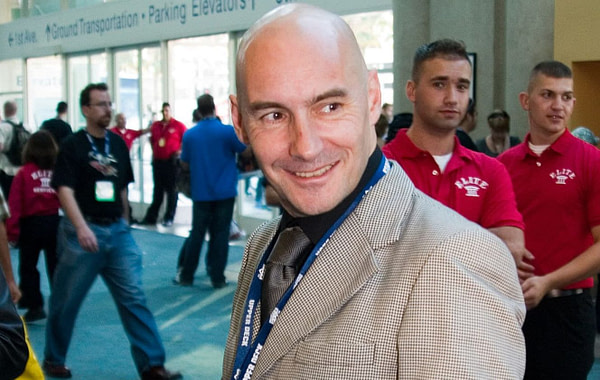 Just saying… check out some other versions here.
SHARKEY BOUNTY HUNTER #1 (OF 6)  (MR)
(W) Mark Millar (A) Simone Bianchi
MINISERIES PREMIERE
Set in a brilliant new sci-fi universe, Sharkey is a blue-collar bounty hunter who tracks criminals across the galaxy in his converted, rocket-powered ice-cream truck. Aided and abetted by his ten-year-old partner, he's out for the biggest bounty of his career.
In Shops: Feb 20, 2019
SRP: $3.99