After an Image Comics founder fired the first shot to start a war with rival Boom Studios a couple of weeks back, I've been hearing from lots of people within the industry wondering what's next for these creator-owned comic publishers. (Boom are trying to dub themselves and Image as the Big-Two Creator-Owned Publishers which is a neat trick, but it might need some number crunching alongside Dark Horse, IDW, Dynamite and, frankly, Scholastic.)
Anyway, on with the war. Boom struck back first with another full series reprint – just two issues, but who am I to get in the way of some old fashioned doublespeak – in the case of The Red Mother, the December 2019 launching hit from Image defectors Jeremy Haun and Danny Luckert.
Now, just ten days before it debuts in stores, I'm hearing that Alienated #1 has sold out at Diamond and will be rushed back with a second printing. Who could've predicted that Si Spurrier and Christian Wildgoose's new Boom launch would be a hit and continue Boom's trend of hot new launches which all keep going back, back, back and back to press? Well, I guess I did it here and here, if you were keeping score. But you are not.
However, if I was, I would mention that I'm hearing Alienated #1 had orders of around 17,000 copies, which puts it well ahead of Spurrier launches like Angelic #1 from Image and Motherlands #1 from DC/Vertigo, which each sold around 12,000 units. It also eclipses Spurrier's other Boom launches in Six Gun Gorilla #1 monkeying around at 8,000 units, while the Spire #1 and Coda #1 launched closer to 10,000 units each.
And then I'd mention that Image can feel confident they're the Spurrierest of all with close to 25,000 units sold of Cry Havoc #1, launches in 2016 at the height of their powers and before Boom's current rise in the market to within 2% of Image's market share.
Don't forget that come March, Image is debuting Jonathan Hickman and Mike Huddleston's Decorum #1, which could potentially outsell Jonathan Hickman's X-Men for that month, certainly most of tbe Dawn Of X books, to break that 100k barrier for creator-owned comics and get a win over Boom.
But will two other Image defectors, in Ice Cream Man's W. Maxwell Prince and Peter Panzerfaust's Tyler Jenkins play spoiler with Boom's next launch in King of Nowhere #1?
No, probably not. Still, it's nice for them to dream. And not feel Alienated.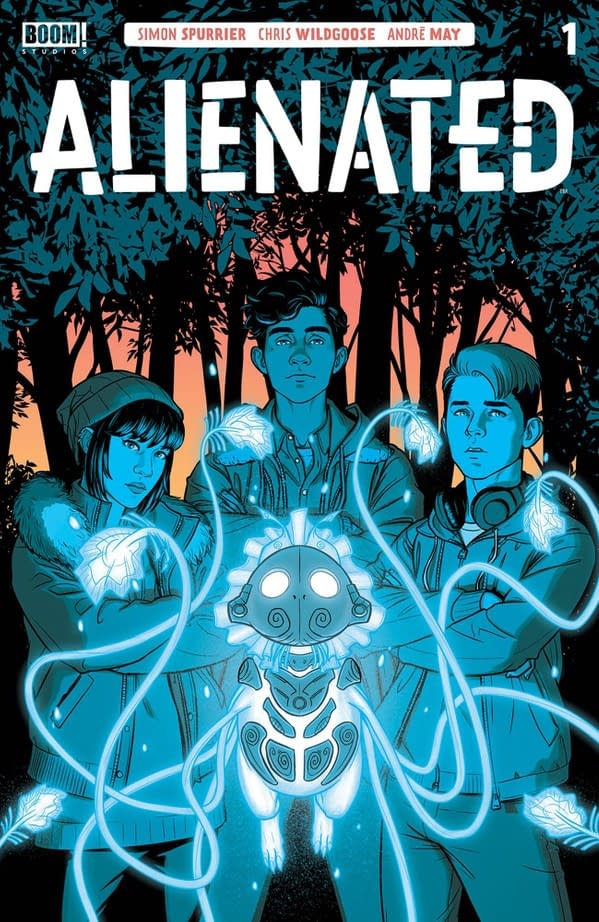 Enjoyed this article? Share it!