So is [Spoiler] Dead, or Not? And What About the Future of Catalyst Prime? Seven Days #2 [Spoilers]
For its first super-mega-crossover event, Lion Forge's Catalyst Prime universe is going all in. A universe-shaking threat? Check. Heroes of the world need to set aside their differences and unite to stop it? Check. Shocking character deaths? Check. But before we go on, you should know that this article contains spoilers for Catalyst Prime: Seven Days #1 and Catalyst Prime: Seven Days #2.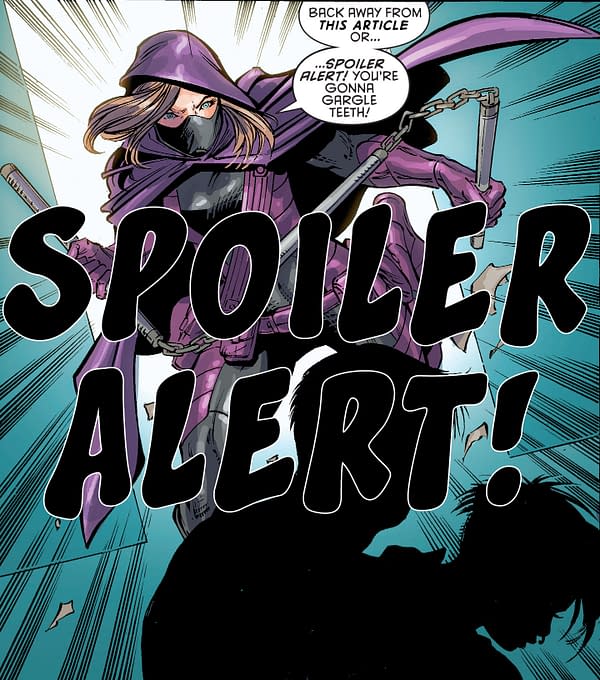 In Catalyst Prime #1, written by Gail Simone with art by Jose Luis, inks by Jonas Trinidade, colors by Michelle Madsen, and letters by Saida Temofonte, mysterious and seemingly indestructible Obsidian Men fall from space and attract the attention of Earth's heroes, exhibiting similar properties to the asteroid that ignited the Catalyst Prime universe and gave powers to its enhanced superheroes. These terrifying events are captured by new character Camila Canales, a young new media journalist who serves as the main point of view character for the audience in the series.
Catalyst Prime #1 ends as any super-mega-crossover event worth its salt does: with the shocking death of a hero, in this case Noble, the universe's flagship hero, who is cut down by one of the Obsidian Men after leaving the planet with what may be its epitaph.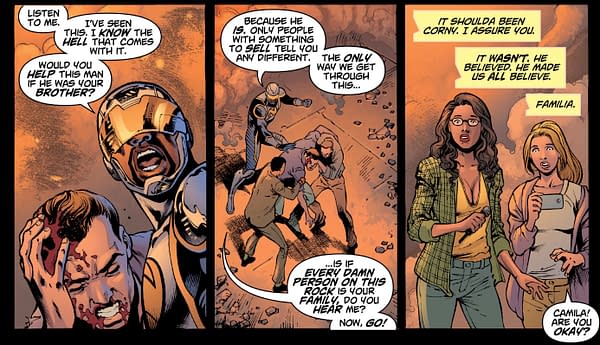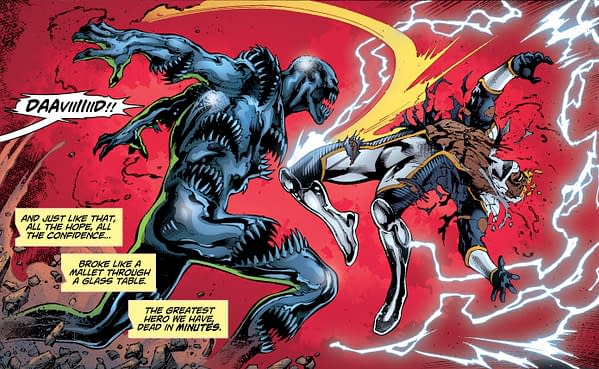 The final page of the issue has the Obsidian Men delivering a message from their leader, Khrelan: everyone on Earth is going to be wiped out in just Seven Days.
Bleak.
But Seven Days #2 is a bit more optimistic, as more heroes get together, including an official Teen Superhero Team-Up, between Cosmosis, Amina, and Quincredible.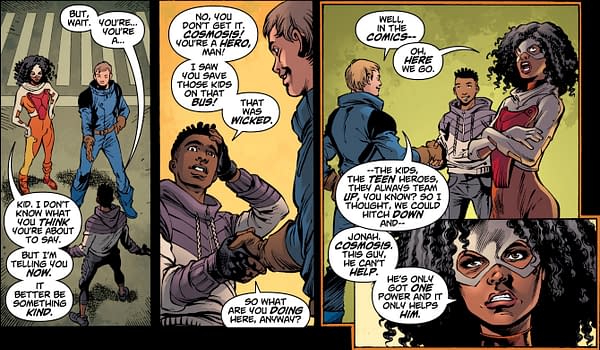 One that turns out to be quite successful, striking the first blow against the invaders.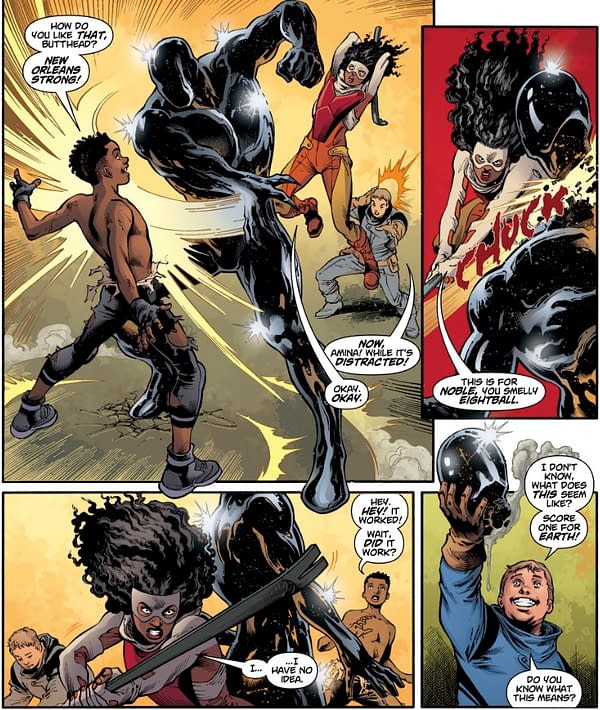 But that's not the only reason things are potentially looking up, because in a hospital room, where Noble's body has been taken…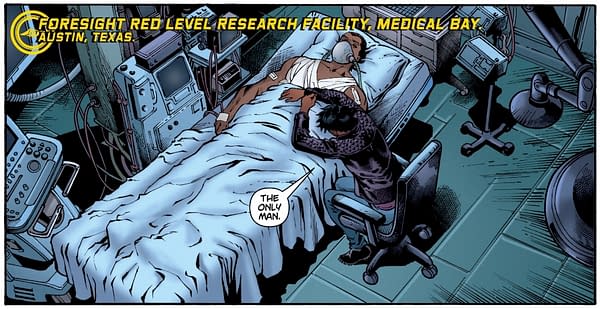 There's a sign of life…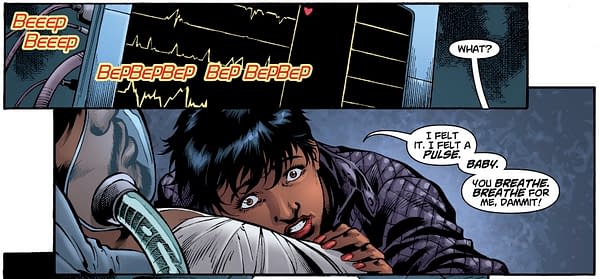 A universe-shattering threat. Teen superheroes teaming up. Shocking deaths. Shocking resurrections. Seven Days has it all, and it looks great as well… and we're only on Day Two!
Catalyst Prime: Seven Days #2 is in stores today, and it's shaping up to be potentially the most outright enjoyable super-mega-crossover event of the year. But what does it mean for Noble, the Catalyst Prime line's flagship title?
CATALYST PRIME SEVEN DAYS #2 (OF 7)
SEP191865
(W) Gail Simone (A) Jose Luis (CA) Stjepan Sejic
DAY TWO: Noble is dead and the world has lost it's brightest hero. Mass panic and confusion are spreading throughout the globe like wildfire and Lorena's left to make sense of it all. Astrid wants vengeance for Noble, while Val struggles to live up to his status as the hero people needed. It's only DAY TWO since their foe sentenced humanity to one week to live, but it already feels like a lifetime.
In Shops: Nov 13, 2019
SRP: $3.99