So… Who Wants To Go To New York Comic Con With Bleeding Cool? Going to a comic con is always pretty brilliant. And New York Comic Con is one of the best. But why keep your experience to yourself?
Bleeding Cool is looking for the keenest eyes who love comics and who carry their own tech to help us cover the show, for those who can't make it. Covering the panels, discovering new comics, interviewing the creators, catching all the cosplay, gossiping in the bars, or just basking in the glory of it all.
But not too much basking, actually. If you sign up to report with us you will be expected to have your own tech devices, whether tablet or laptop, and especially phone, and create at least 3 articles a day based on the con as part of our team.
We're looking for strong voices who have something to say and have a desire to be heard. And fancy the idea of going to a comic convention as part of a team. We're especially interested in those with strong local knowledge and we value different voices, with different experiences, desires and abilities.
If you're interested, talk to the Editor-in-Chief of Bleeding Cool, and coordinator of convention coverage, Hannah Means-Shannon. E-mail her at hannah@bleedingcool.com – unless you already have*. And tell her why you'd be a perfect choice.
Time to have some fun…
[*For previous reporters who have already responded by e-mail to Hannah that they'd like to sign up for 2014, there's no need for a second e-mail reply]
---
---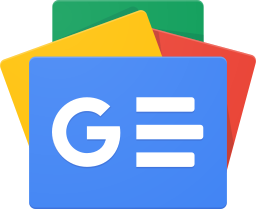 Stay up-to-date and support the site by following Bleeding Cool on Google News today!