Speculator Corner: Will Last Avengers Story #2 Beat Spider-Girl #59?
Earlier this week, Bleeding Cool revealed a plot twist to the JJ Abrams/Henry Abrams/Sara Pichelli series Spider-Man #1. On the back of this, Spider-Girl #59, which featured the first appearance of an earlier son-of-Peter-Parker-and-Mary-Jane-Watson, Ben Parker, has rocketed on eBay with copies selling for up to $65, with lots of copies sold in the $40 to $60 range, and some people trying to get a hundred bucks each for them.
But is there another potential out there?
The Last Avengers Story, a two-book mini-series by Peter David and Ariel Olivetti. Published a decade earlier in 1995, riding on the success of the Kurt Busiek/Ales Ross series, Marvels.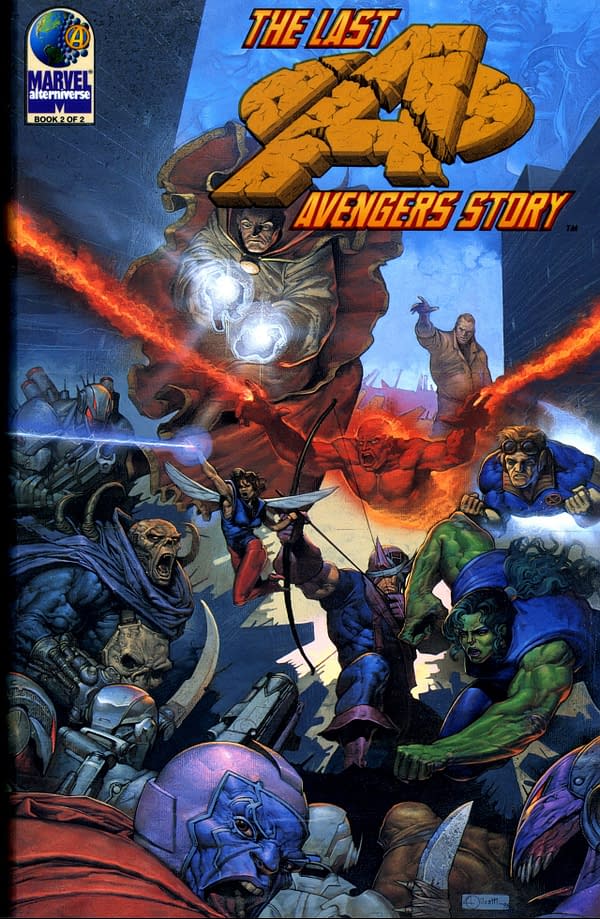 With Book Two featuring a far earlier iteration of a Ben Parker, the son of Peter and Mary Jane.
A copy of Book Two just sold on eBay for $4. A copy of both books together for $3. A couple of months ago? Fifty cents. Prices are slowing starting to rise, but you can still pick up a copy from between $3 to £8…
If you want to, that is.