Spider-Ham, Spider-Ham, Appears Wherever a Spider Can (Like June's Amazing Spider-Man Annual)
Continuing to push its highly successful "capitalize on the popularity of Into the Spider-Verse" initiative, Marvel has announced that Spider-Ham will star in this Summer's Amazing Spider-Man Annual. Marvel announced the news at ComicsPRO, but not before providing high-res artwork to their media partners at eponymous comic book website ComicBook.com.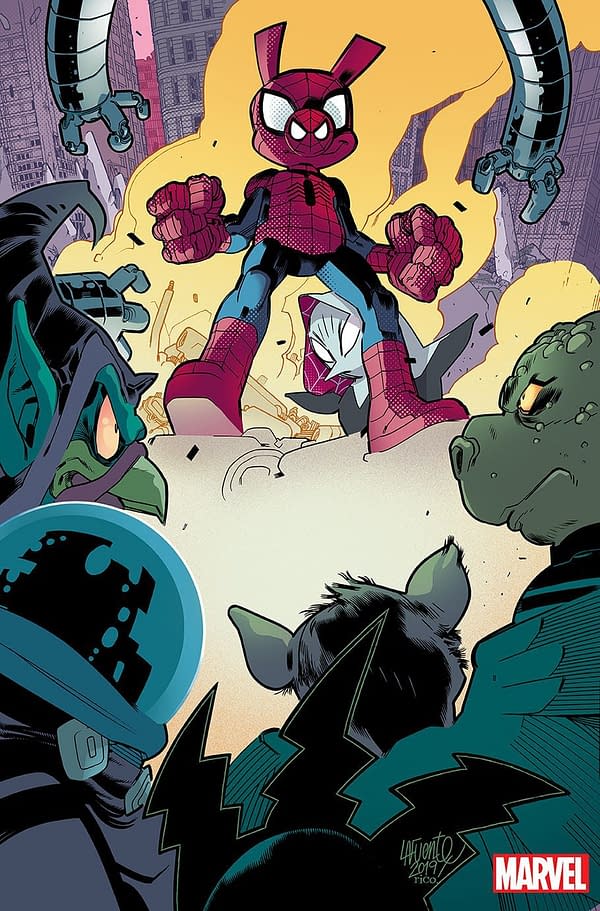 Jason Latour will write the book, in which the titular pig will take on villains such as Eelectro, Buzzard, Green Gobbler, and Mysteriape, according to ComicBook.com's bespoke press release. David LaFuente will provide both art and covers, as you can see above and below.
Created by Tom DeFalco and Mark Armstrong way back in 1983, no one could have possibly foreseen that the quirky character would become a superstar three and a half decades later. But that's the power of Into the Spider-Verse, which thousands of years from now will probably be looked back on by archeologists as the single greatest cultural creation of the comic book movie era.
Of course, by thousands of years from now, humans will probably be long extinct and replaced by a highly intelligent race of humanoid pigs who managed to survive the nuclearclimatepocalype which presumably will have started on Twitter and eventually wiped out the human race. So it's not surprising they'd feel that way.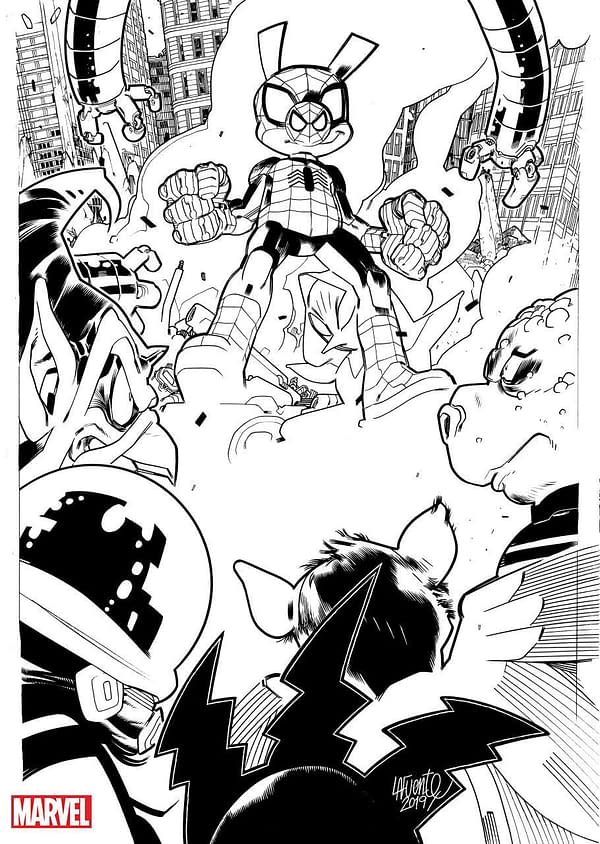 Meanwhile, while Marvel was announcing colorful annuals starring humorous pig characters at their ComicsPRO presentation, a worried-looking Dan Didio who hadn't slept in 62 hours took the stage on behalf of DC and sacrificed three chickens live in front of the shocked crowd of assembled retailers in desperate hopes that the sales gods would look down with favor upon his Nu42 strategy and spare him from the wrath of corporate overlords and their dreaded budget cuts, highlighting a striking difference between the mood of the two comic book publishers.