Spider-Man #238 Review: Simply a Good Comic
[rwp-review-recap id="0"]
The Iron Spider and his Sinister Six at last enact their plan to steal a SHIELD helicarrier. Thankfully, the younger Bombshell lets Miles Morales, aka Spider-Man, know that the Sinister Six are stealing the helicarrier.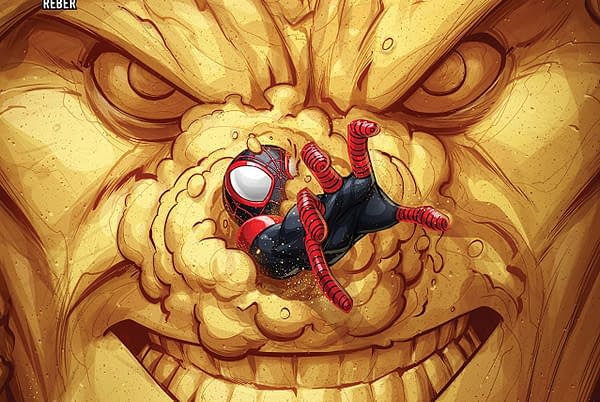 With this issue, Spider-Man enters the climax of the 'Sinister Six Reborn"' arc, which has united a new Sinister Six under new Iron Spider, who is the uncle to Miles Morales and the former Prowler, Aaron Davis.
It's a decent crescendo too, with the aforementioned Sinister Six successfully stealing the helicarrier. Spider-Man shows up to stop them, but he uses the element of surprise to, ideally, take the team out one by one.
Things complicate, as they often do, but the tension and action remain high enough as to keep this comic a fairly enjoyable read. There is the expected Brian Michael Bendis snark and humor to keep the dialogue entertaining. The action kicks up early on in the issue as to kickstart the excitement at a reasonable time.
All things considered, this comic succeeds in a fairly conventional way. While is love of endless and winding dialogue is often considered a detriment to his style, Bendis knows how to construct a straightforward and functional comic, and Spider-Man #238 is exactly that: a comic that is just fun and enjoyable.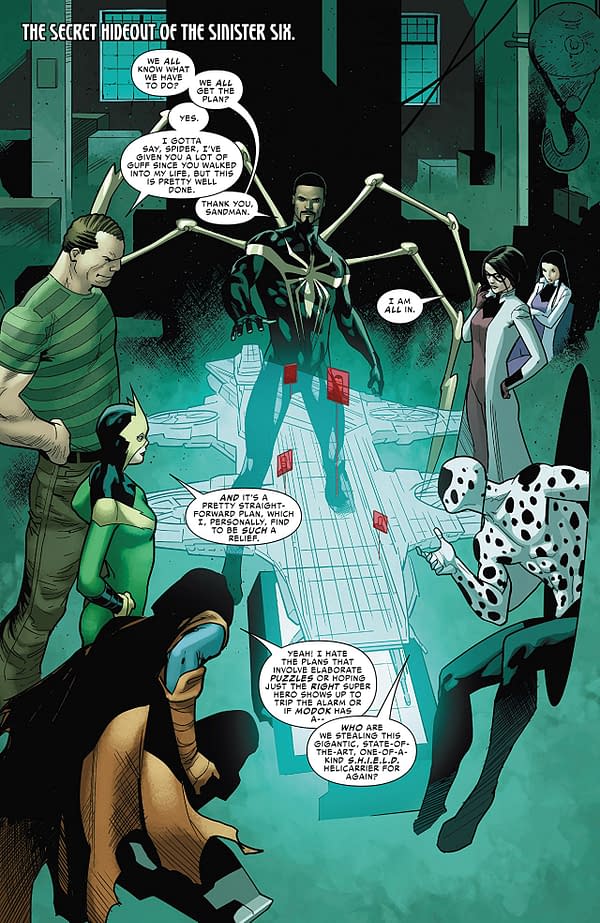 Oscar Bazaldua provides great artwork. It's dynamic, expressive, and plays with lighting. The costumes and characters look great. Aaron's Iron Spider has a solid redesign on the famous Civil War Spider-Man costume. That's also courtesy of Brian Reber's color art. The comic has contrasting and dynamic coloring, which brings the overall experience to life in an appealing manner.
Spider-Man #238 is a solidly good issue of the Miles Morales series. It has tension, action, and a compelling narrative. Sometimes comics just work, especially when they have the great artwork of Bazaldua and Reber. This one earns a recommendation. Pick it up.
[rwp-review-ratings id="0"]
[rwp-review-form id="0"]