Sweet Valley High Graphic Novel Gets A Release Date
Popping up on Amazon, the long-awaited Sweet Valley High graphic novel is now available for preorder. After nearly a year of rumors and hype, it looks like we finally have a release date: April 3rd, 2018. The book was first announced last October.
Published by Dynamite Entertainment and written by Katy Rex of Kim & Kim along with Andres Genolet, Sweet Valley High follows twins Jessica and Elizabeth through their adventures in the fictional town of Sweet Valley, California. The goal seems to be bringing the classic stories by Francine Pascal into the modern age, but with the same feel as the original; giving another generation the opportunity to enjoy the ups and downs in the lives of the Wakefield twins. It'll be interesting to see how such a long-running series transitions into a more modern media. We've seen it work with shows like Riverdale, bringing the Archie comics into 2017, and successful "vintage" takes as in the latest batch of Sabrina the Teenage Witch comics. With over 600 published books, there is plenty of material for future Sweet Valley High books.
Information on the actual contents of the comic and the future of Sweet Valley to come is scarce, but we do know what this paperback will entail. According to the Amazon description:
"When Jessica falls in love with her Shakespeare teacher, she begins to act like her studious twin sister Elizabeth to impress him. Now it's up to Elizabeth to make sure that all's well that end well – but with Jessica playing her role, will anyone be able to tell which twin is which."
The plot itself very much feels like a quintessential Sweet Valley High story, with Jessica getting into trouble and Elizabeth remaining very level-headed. How this fits into the established narrative or whether it morphs into an all new universe remains to be seen. Perhaps this may even lead into a tie-in with the rumored movie/musical said to be picked up once more this year. It wouldn't be the first time that a comic has paved the way for new fans before a movie's release.
Expect to read more about Sweet Valley High closer to its release date in early 2018.
Sweet Valley High is available for preorder now at $19.99.
---
---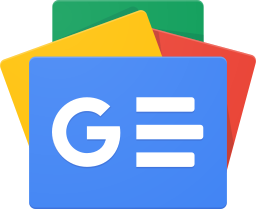 Stay up-to-date and support the site by following Bleeding Cool on Google News today!