Posted in: Comics | Tagged: Comics, Desden Files, django, Doodle Jump, dynamite, entertainment, Jim Butcher, Jose Gonzalez, zorro
---
The Art Of Jose Gonzalez And Other Hardcovers Shipping In September From Dynamite
In what may be the oddest set of hardcovers every offered at the same time, we get an art book focusing on Vampirella artist Jose Gonzalez, the official sequel to the movie Django Unchained, the first collection of the comic based on the hit video game Doodle Jump and a collection of an original tale set in the literary world of the Dresden Files. Quite the haul for September from Dynamite.
The Art of Jose Gonzalez Hardcover
Cover: Jose Gonzalez
Writer: David Roach
Art: Jose Gonzalez
For nearly two decades, Jose "Pepe" Gonzalez was hailed as the premier Vampirella artist, drawing the fiery vixen for Warren Publishing in the Seventies and Eighties. Renowned for bringing to life the most beautiful women the art world has ever seen, Gonzalez's career spans from drawing British romance comics to movie stars, book covers to commercial advertising, and, of course, personal commissions for loved ones and devotees. For the first time ever, author David Roach covers Jose's entire career, transcending his vast body of Vampirella work to explore the full breadth of the master's creations. Vampirella collectors and Jose Gonzalez fans rejoice, for the life-spanning retrospective you've been waiting for has finally arrived! Featuring an introduction by fan-favorite painter Joe Jusko. Django / Zorro Hardcover
Cover: Jae Lee, Francesco Francavilla
Writer: Quentin Tarantino, Matt Wagner
Art: Esteve Polls
Oscar Award-winning writer/director and Django creator Quentin Tarantino teams with Eisner Award-winning comic book creator Matt Wagner to write the official Django Unchained sequel, uniting the gun-blazing Western hero with the legendary swordsman of literature, film, and comics: Zorro!
Set several years after the events of Django Unchained, Django again pursues evil men in his role as a bounty hunter. Taking to the roads of the American Southwest, he encounters the aged and sophisticated Diego de la Vega by sheer chance. Django is fascinated by this unusual character, the first wealthy white man he's met who seems totally unconcerned with the color of his skin… and who can hold his own in a fight. Django hires on as Diego's bodyguard, and is soon drawn into a fight to free the local indigenous people from brutal servitude. Learning much from the older man (as he did from King Schultz), he discovers that slavery isn't exclusive to his people, as he even dons the mask of Zorro in their mission of mercy! Doodle Jump Hardcover
Cover: Rebekie Bennington
Writer: Meredith Gran, Mario Udzenija
Art: Steve Uy
The hugely popular, award-winning game is now a full-color adventure for everyone to read and enjoy! Our jump-inclined hero Doodler has landed in a mysterious wintry world — and an inhospitable one, at that! With the help of an enthusiastic new friend, can he dodge killer penguins and weather the storm? And what destiny lies beyond this frigid wasteland, where Doodler might prove himself a champion against evil ninjas and rampaging robots? Written by Meredith Gran (Adventure Time: Marceline, Scream Queens) with fantastic art by Steve Uy (Avengers Initiative, JSA Classified). Jim Butcher's The Dresden Files: Down Town Hardcover
Cover: Stjepan Sejic
Writer: Jim Butcher, Mark Powers
Art: Carlos Gomez
Chicago wizard-for-hire Harry Dresden and his new apprentice, Molly Carpenter, intend to end the havoc caused by a mad sorcerer — one whose ambitions would have the Windy City streets carved out as his own private kingdom. But when the magical upstart enters into an alliance with the notorious mob boss "Gentleman Johnnie" Marcone, will the fast-and-loose Dresden and his young charge survive unscathed?
This graphic novel collects the critically acclaimed, six-issue series in one volume, and features a bonus section with Jim Butcher's original story outline, sketchbook artwork from Carlos Gomez, cover gallery with roughs from Stjepan Sejic, and more!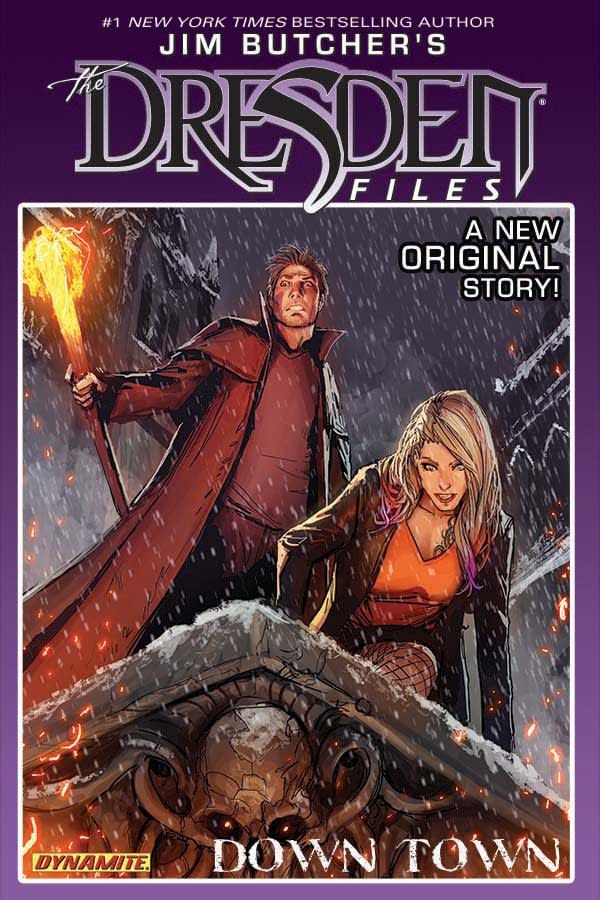 ---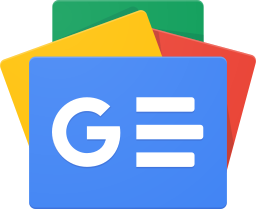 Stay up-to-date and support the site by following Bleeding Cool on Google News today!