Man, Earth 44 is one very unlucky dimension in the DC multiverse. Back in Infinite Crisis #7… it was reduced to a crumbling shard that collided with the heroes. That consisted of the Metal Men and their leader Doc Will Tornado, a combination of Dr Will Magnus, creator of the Metal Men and sentient android superhero Red Tornado. The Metal Men resembled the members of the Justice League., I am betting Batman was made out of Batmanium in this iteration…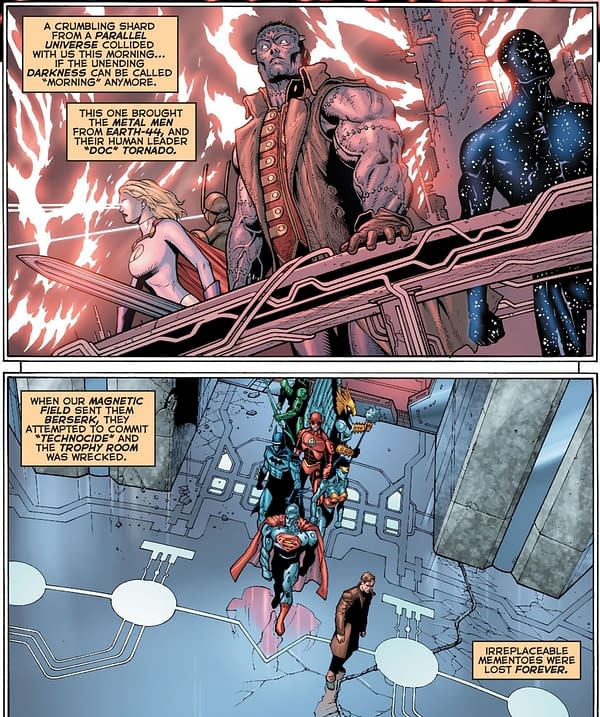 Grant Morrison destroyed as he created… but by the Multiversity Guidebook and the New 52, it appears that Earth 44 had been recreated, with a bipolar Doctor Will Tornado. With an Iron Batman this time. And a whole Metal League defined.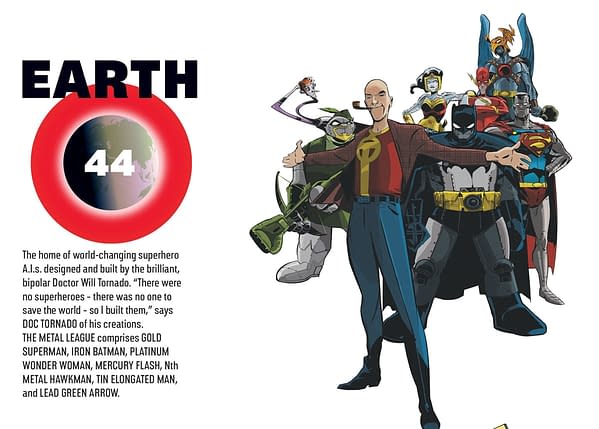 But in today's Justice League #37? Just as the very first identified Elseworld, the Earth of Gotham By Gaslight, was destroyed by Perpetua a couple of issues ago…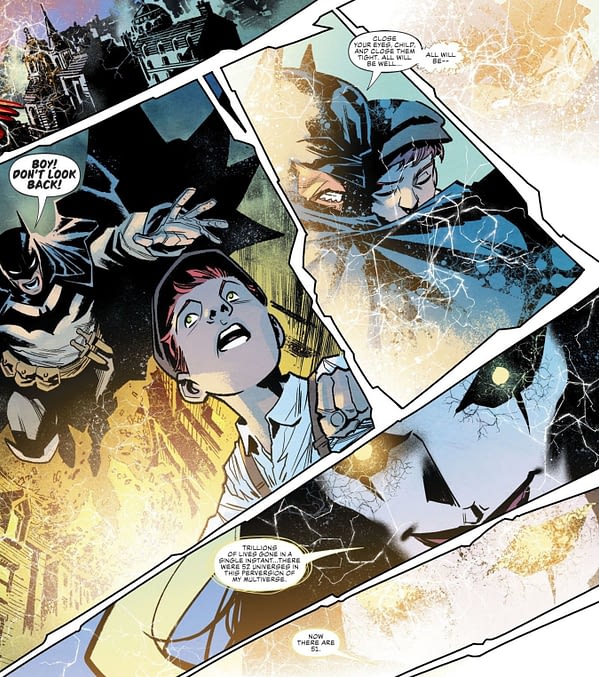 So it is time for the Justice Metal Men to meet their end…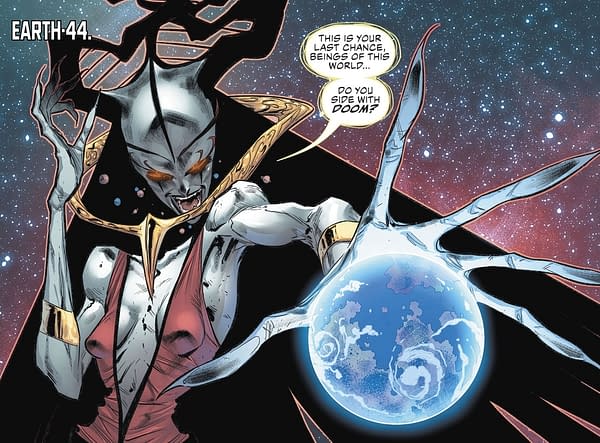 As the Metal League fights on, so Dr Will Tornado does what the DC Prime Metaverse could not…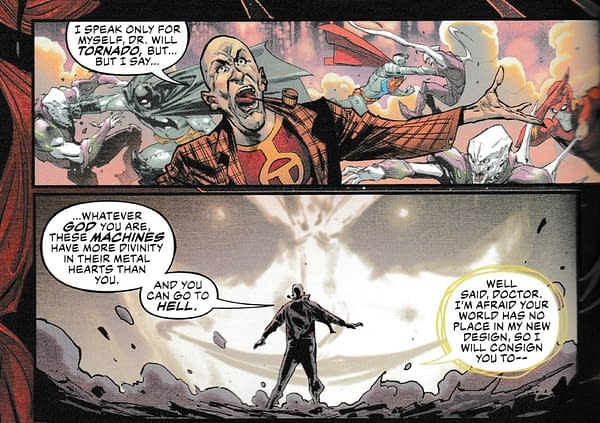 So… how long until that new Crisis?
Justice League #37 is published by DC Comics today in all good comic shops. I bought mine from Piranha Comics in Kingston-Upon-Thames. Piranha Comics is a small south London comic store chain with a small south-east store in Kingston-Upon Thames's market centre, which runs Magic The Gathering nights on Fridays, and a larger south-west store in Bromley, which also runs Magic nights and has an extensive back issue collection and an online store. If you are in the neighbourhood, check them out.
JUSTICE LEAGUE #37
(W) Scott Snyder, James TynionIV (A) Jorge Jimenez (CA) Francis Manapul
"Justice/Doom War" part eight! The Justice League is making their final push against Perpetua, but some players they previously counted as allies may have been working for the other side the whole time! Who among Perpetua's children will betray them and join Lex Luthor's war on justice?In Shops: Dec 04, 2019
SRP: $3.99
Enjoyed this article? Share it!