Venom #4 Review: The Origins of Knull and the Symbiotes
[rwp-review-recap id="0"]
Knull explains his history and the history of his creations tracking back to the beginning of time. Knull was born in the darkness of space, and he waged war against the early Celestials. He killed many, and he created they symbiotes, initially, as weapons. When he was finally defeated on his first excursion to Earth, he and the symbiotes retreated, creating their homeworld of Klyntar. Eddie Brock and his other are helpless but to listen as this transpires.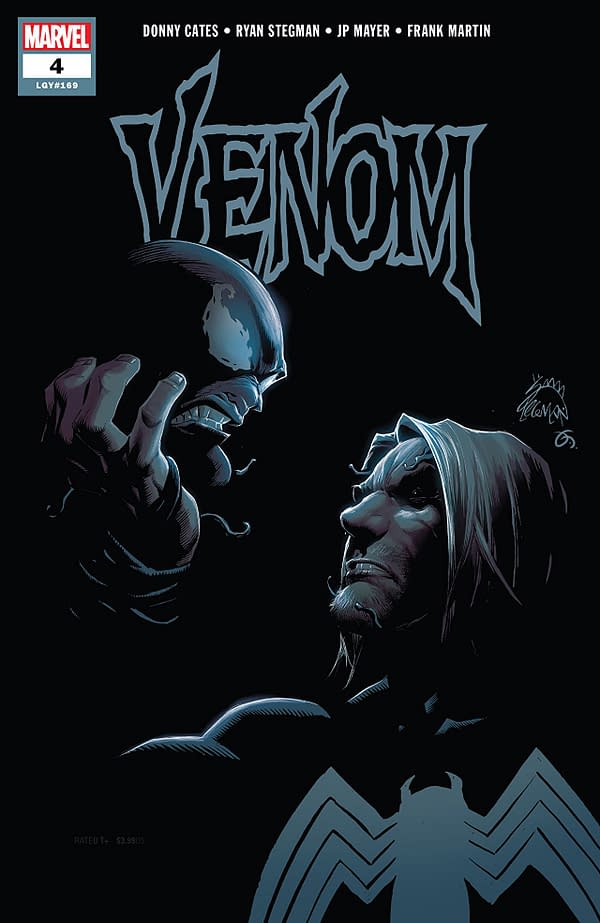 So, this issue is a big backstory issue for Knull, and, consequently, it lacks the flair and excitement of the previous installment. That's not to say that this issue is anywhere close to bad; in fact, Knull and his story is quite enthralling.
Donny Cates and Ryan Stegman go for broke in creating this new history for the symbiotes/Klyntars. Where Brian Michael Bendis tried to craft them as an inherently peaceful species with his big Venom arc in Guardians of the Galaxy, Cates and Stegman flip the table and create a cosmic and pseudo-occult origin for the symbiote race, even redefining the term "Klyntar."
They even tie this into the "God Butcher" in Jason Aaron and Esad Ribic's Thor: God of Thunder. No joke.
It's ambitious. They're trying to craft a memorable new villain for Venom, and I love it. I hope Knull gets to stick around.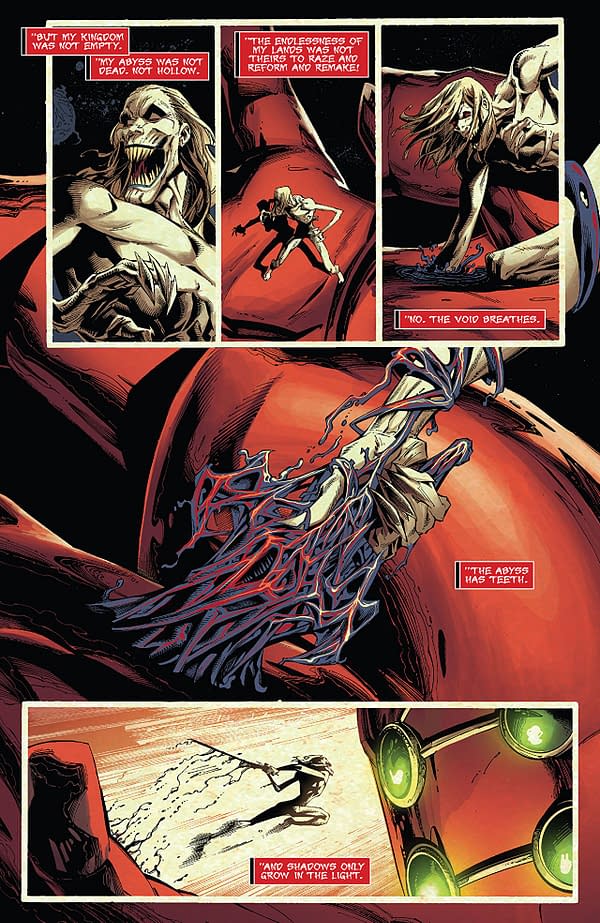 Stegman's artwork is up to this task. He makes Knull horrific and distinct in his early form. The symbiotes and their forms are unnerving and oh-so-slightly wrong. The teeth too—oh my, the teeth are something else too. JP Mayer's inkwork defines the shapes well. Frank Martin does a good job of balancing warm oranges and red against all the black of the book.
Venom #4 is a far slower issue than the prior, but it sets up a new history and villain for the symbiotes. It's an engaging new story, and it redefines the symbiotes for the Marvel Universe. This comic definitely comes recommended. Give it a read.
[rwp-review-ratings id="0"]
[rwp-review-form id="0"]