When Graphic Novel Volumes Just Don't Stack Up On The Bookshelf
When I went to Paris a lifetime ago, I walked along its comic store street, Rue Dante, where I saw how the American graphic novel was translated and re-presented to French audiences, and what a glorious display of OCD-level neatness and consistency it was. But the original books? Less so. In a private Facebook group (quoted with permission) Peter Watson posted that "Legion Archive 6 is the winner of greatest atrocity in my book."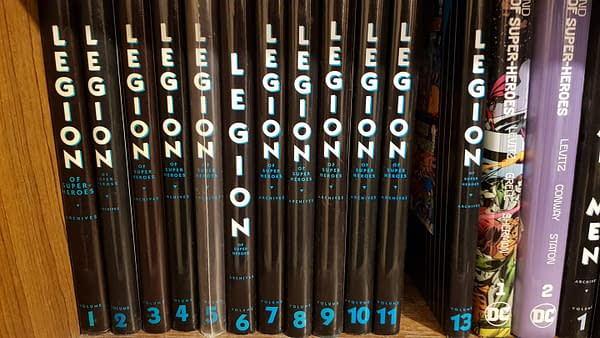 And I'm not going to ask what volume 12 did to deserve being missed out. Joaquin Lopez Otero replied "This triggers me."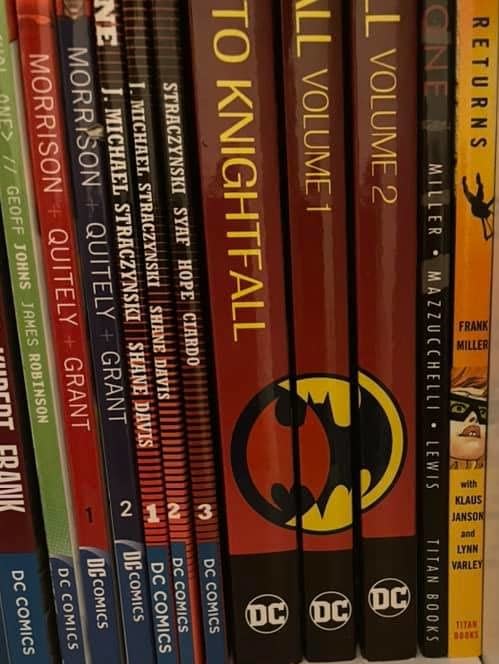 While the Superman: Earth One volumes treatment of J Michael Straczynski's name and placement is atrocious, the Knightfall logo being a few millimetres out is enough to send folks insane. Enough to chop that dustcover down a bit? Andrew Parish of TheBatFan89 on Instagram, shared his own pain;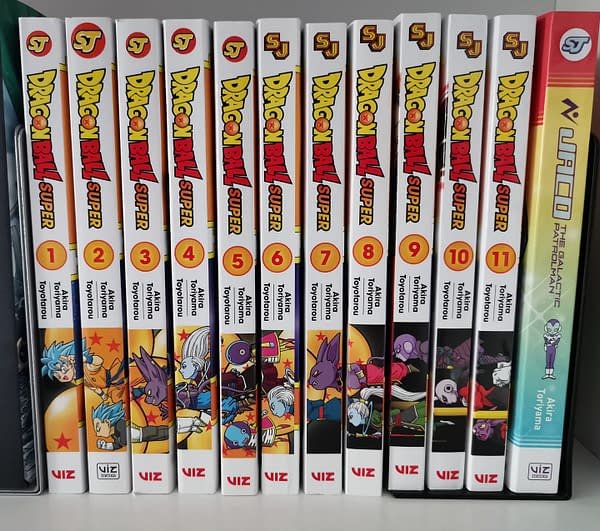 The second Viz Media logo from the left if you are still looking… and now you won't be able to see anything else, right? And from a person who wishes to remain anonymous come a couple that clearly rankle.
Sean Thomas shows us that he may be Lord Of The Jungle but Tarzan is most definitely not Lord Of The Graphic Novel.
No Vol 1 on the first Deadpool Minibus may be forgiveable – who knew that there would ever be a Vol 2? But putting the words Vol on Vol 0 when it's not on 1 or 2? Unforgiveable. Much more offensive are the mixed up credit formats. Portrait, landscape or missing entirely? And a smaller volume 3 of the Battlefields graphic novel collection also causes issues.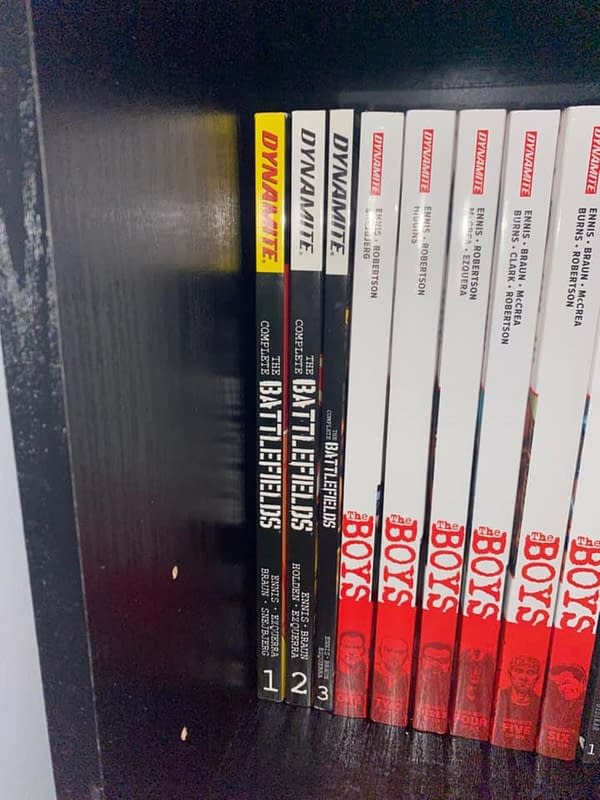 People have started wars for less. Would any of you like to donate the worst crimes on your bookshelf? Send them to richjohnston@bleedingcool.com and I'll run a gallery of the most egregious.