Women of Marvel: BFHFs (Best Friend Heroes Forever) at SDCC
Words and Photos courtesy of Bleeding Cool's Madeline Potts:
If I were to describe the Women of Marvel panel in one word it would be: empowering.
Before entering the Women of Marvel panel I had only heard of Squirrel Girl and Ms. Marvel. I was intrigued but hadn't found the time to read the comics, and as a feminist, I had already fallen in love with female heroes in the Marvel universe like Silk and Gamora.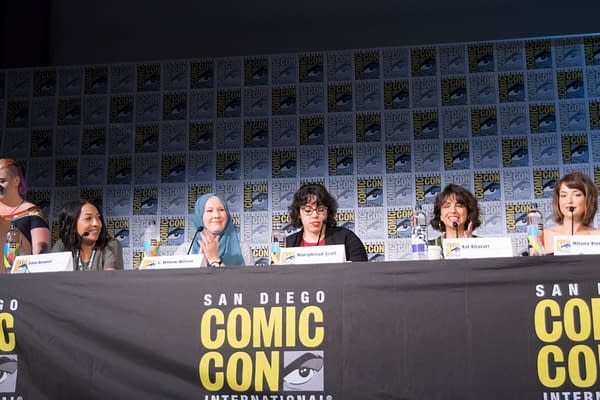 From the very beginning of the panel, I felt empowered. Panelists Judy Stephens, Sana Amanat (Marvel VP of Character Development), G. Willow Wilson (Writer of Ms. Marvel), Mairghread Scott (Marvel Rising Writer), Kat Khavari (Ms. Marvel), Milana Vayntrub (Squirrel Girl), and Kristi Reed (Marvel Rising: Voice Director) asked for any women in the crowd who wanted to go into the entertainment industry to stand up. As I stood up I looked around the room at all these women who are going to kick ass in the future. It was powerful.
Growing up, superheroes and science fiction were things that I felt were exclusively reserved for boys. I can't even articulate how many times I would have to prove my love of Star Wars when my male colleague only had to say that he liked the films to be a justifiable fan. Seeing so many women that weren't afraid to stand up and say that, yeah, they wanted a seat at the table sent chills down my spine.
In the last 10 years, the percentage of Marvel female-led comic books has grown to 20-30% — an incredible number. Ms. Marvel (Kamala Khan), a 16-year-old Pakistani-American, even hit its 50th issue, which featured writers like Rainbow Rowell and Saladin Ahmed and will now star in the new Marvel XD show: Marvel Rising: Initiation.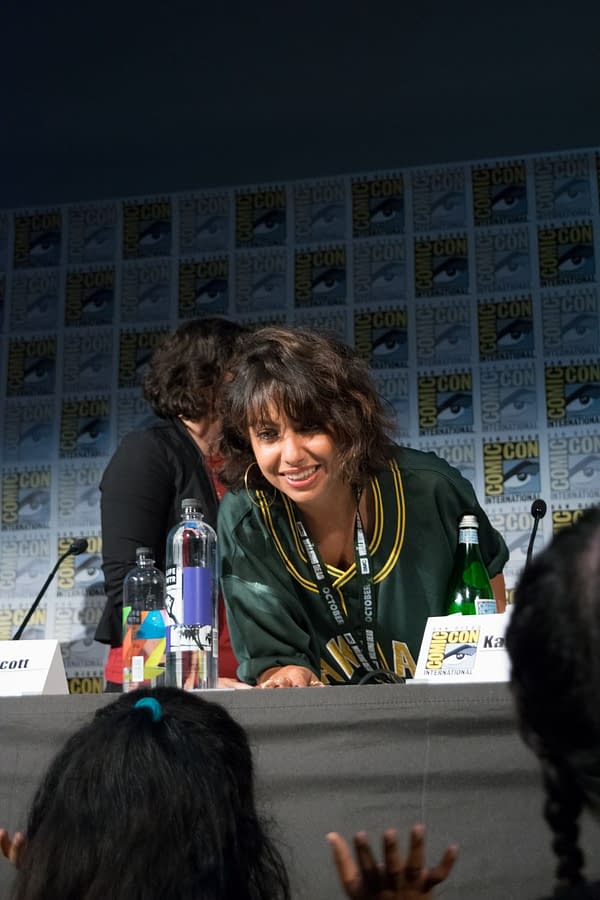 Marvel Rising: Initiation is the show I needed as a kid. The trailer features female superheroes Ghost-Spider, Ms. Marvel, Squirrel Girl, and Quake. It shows a strong, healthy female friendship between Ms. Marvel and Squirrel Girl. It's funny! I couldn't stop smiling throughout the entire thing, and I immediately wanted more.
Squirrel Girl, played by Milana Vayntrub, is witty, fun, and normally proportioned (SHE HAS THIGHS, YOU GUYS). Squirrel Girl looks and acts like a regular girl, and I immediately fell in love with her character and her sidekick Tippy (a squirrel of course). In a slip-up that Marvel "would send snipers for" Vayntrub revealed that there may be a live-action Squirrel Girl in the works. If a Squirrel Girl live-action film comes out, I will be the first person in the theater.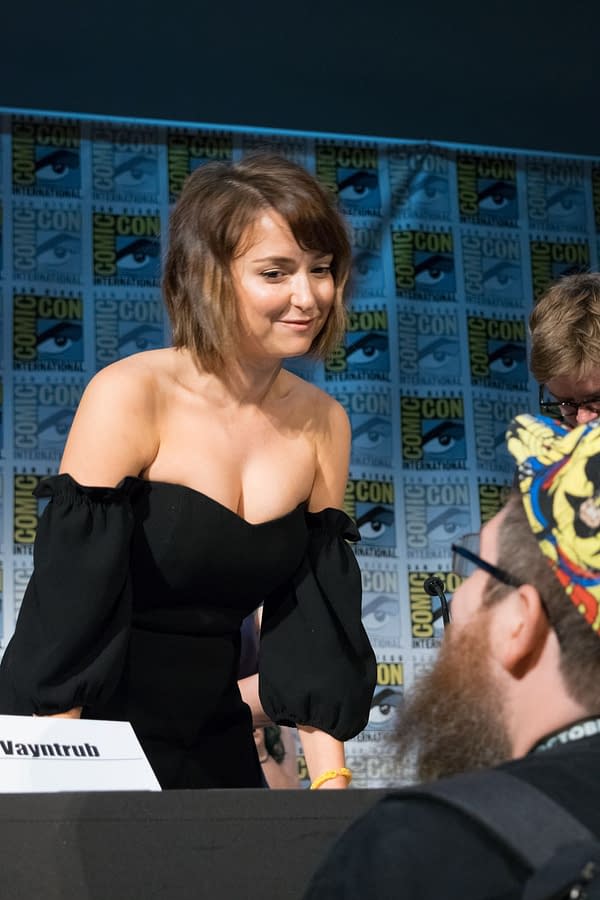 The women of Marvel inspired, empowered, and convinced me that I need to pick up every single copy of Ms. Marvel and Squirrel Girl immediately. It's looking like we'll be seeing a lot more strong female superheroes in the future.
Marvel Rising: Initiation will premiere August 13th on Disney XD.