X-Men: Wakanda Forever #1 Review – Doubling Down on Malice
[rwp-review-recap id="0"]
In the past, we see Nakia's initiation into the Dora Milaje and her first meeting with the X-Man, Storm. In the present, Storm, Rogue, and Nightcrawler are patronizing a local African cuisine-inspired grocery when Malice arrives with Mimic-27 to kill Ororo Munroe. The Mimic has evolved to replicate the X-Men at Malice's command, and the Dora Milaje arrive to save the mutant heroes from Malice's vengeance.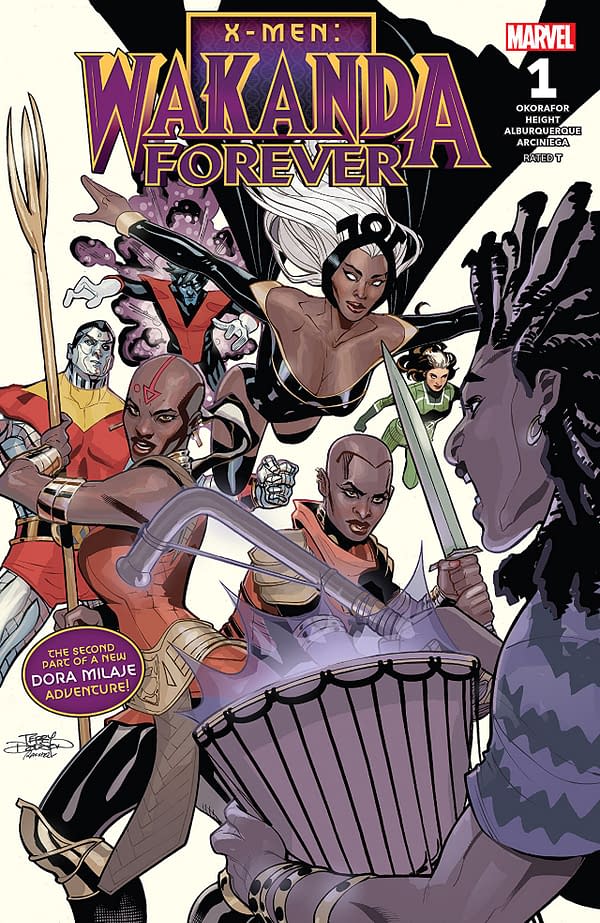 Many of my criticisms of Amazing Spider-Man: Wakanda Forever #1 unfortunately remain in X-Men: Wakanda Forever. Malice is still an uncompelling villain with a weak backstory, and it's only worsened that her plot in this comic is to kill Storm because T'Challa loves her.
The dialogue is a little worse honestly, with Rogue and the Dora especially delivering some real groaners throughout the book. Oddly enough, Nightcrawler isn't given any bad lines despite his sometimes role as an X-Men comic relief.
The Dora Milaje take a weirdly long time to arrive on the scene, which means that the selling point of the book isn't even present for half of the runtime.
Also, the Mimic-27 is given something of a personality in this issue, and it is about as generic as imaginable.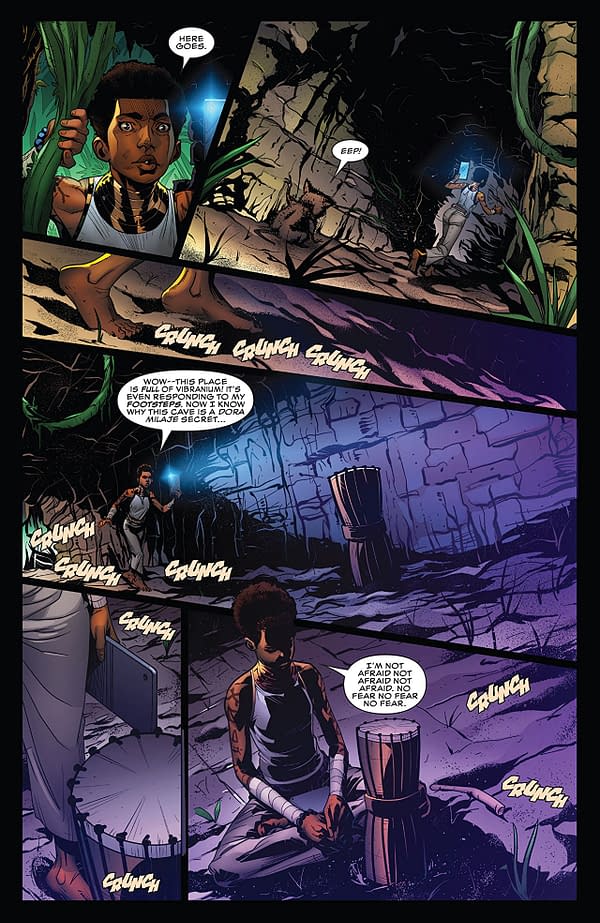 I don't feel great ragging on about art, but this is a truly unpleasant book to look at. Malice is still quite horrific to look at, as if this character needed to be dehumanized any further. The Mimic doesn't put any interesting spin on the X-Men it copies. The Dora Milaje and Storm actually look quite good, and their visual presence in the comic is something of a saving grace.
X-Men: Wakanda Forever #1 worsens the comic's premise, focusing even more on Nakia's pitiable villain motivation and her hatred of women which T'Challa loves. The artwork doesn't get any better either. Once again, I can't recommend this miniseries. Give it a pass.
[rwp-review-ratings id="0"]
[rwp-review-form id="0"]