"12 Minutes": Interactive Thriller Unleashes E3 2019 Reveal Trailer
Think of it as Groundhog's Day, crossed with Happy Death Day, sprinkled with some "mistaken identity" and "unmask the killer" motifs thrown into the mix and you begin to have an understanding of what Annapurna Interactive's upcoming console and PC game 12 Minutes is all about.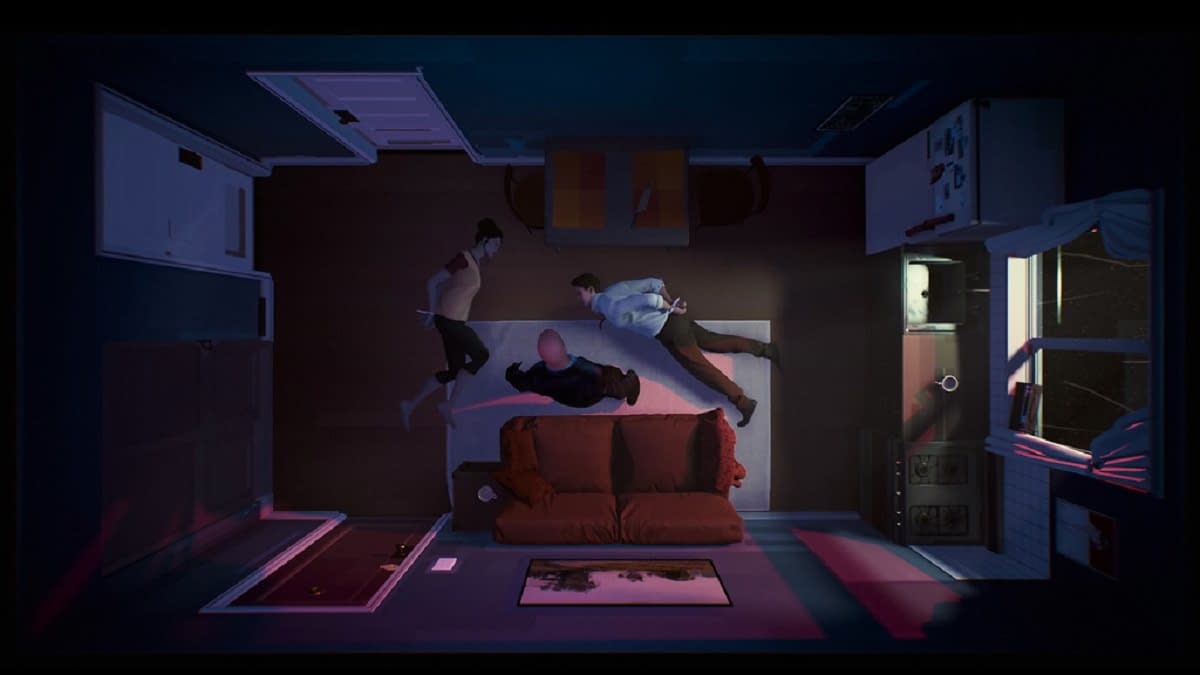 During XBox's E3 2019 presentation, the game developer revealed the first official trailer for the game – which gives viewers a better understanding of how the gameplay works and storylines operate. On a personal note, the contrast of a detailed living environment with characters not as detailed is off-putting in the best way possible – and that "aerial" perspective? We can already see how that can make the player feel like a voyeur with no sense of control over what their watching – wanting to look away at moments even though they don't… and even though they have the controller.
Here's a look at the reveal trailer for Annapurna Interactive's upcoming console and PC game 12 Minutes:
You take the role of the husband, on what should be a romantic evening with your wife. The night turns into a nightmare when a police detective breaks into your home, accuses your wife of murder and beats you to death.

Only for you to find yourself immediately returned to the exact moment you opened the front door, stuck in a TWELVE-MINUTE time loop, doomed to relive the same terror again and again…

Unless you can find a way to use the knowledge of what's coming to change the outcome and break the loop.

An interactive narrative that blends the dream-like tension of THE SHINING with the claustrophobia of REAR WINDOW and the fragmented structure of MEMENTO.
Annapurna Interactive is a subsidiary of Annapurna Pictures and a video game publisher. Titles published by the company include What Remains of Edith Finch, Donut County, Gorogoa, Florence, and Outer Wilds.