4 Forgotten Retro-Inspired Games That Are Still Extremely Fun
We've been spoiled by the latest and greatest graphics, sound direction, and innovations in gaming. Don't get me wrong. I love seeing exactly where my bullet entered that poor sap's head and being able to see the exit wound. Who doesn't? I also love being fully immersed in some of the most gorgeous environments I've seen this side of Okami.
Still, I've got it bad for the retro aesthetic. I appreciate any title that takes us back to the classics, the days of 8-bit, 16-bit, and 32-bit art. The systems I grew up with. These games put their own unique modern spin on what otherwise resembles games from our childhood, and these five are some of the best examples that represent the essence of retro meeting today's generation of gaming.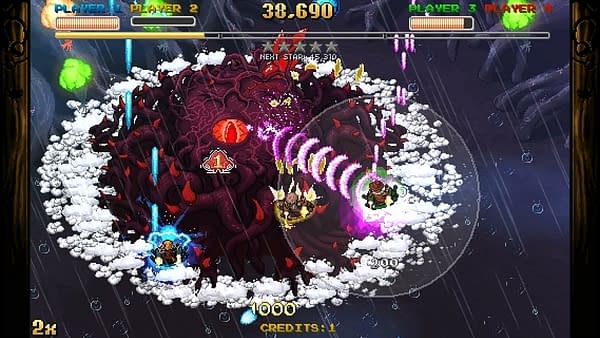 Jamestown+
This indie offering from Final Form Games is a surprisingly deep side-scrolling shooter with lush, colorful environments and plenty of spunk. Its 16-bit art style is, of course, the main reason for its inclusion in this list. Just look at it! The manic shooter presents an alternate steampunk history where Mars is actually a British colony, contested by the Martians and the Spanish. It's a little far-fetched, that's for sure, but that's definitely part of its charm. Its pixel-perfect 2D art and sweeping soundtrack work inharmony to ensure Jamestown remains firmly lodged in your memory as one of the best modern examples of retro gaming out there.
Retro Game Challenge
Who would have thought that a Nintendo DS adaptation of a real television show (Retro Game Master/Game Center CX) would be such a big hit? I would have if you told me it would include parodies of classic games and genres I grew up with, each with its own aesthetic that matches the game at hand. Guadia Quest is a fully-featured RPG reminiscent of Dragon Quest or Final Fantasy, and Robot Ninja Haggle Man, in all its weirdness, is obviously a nod to Mega Man, in looks and in its tongue-in-cheek title. These miniature fictional games created especially for use in the game are even featured in "Game Fan Magazine," with tips, tricks, and features just like in the real world. If it's not a part of your DS library already, it certainly needs to be.
Scott Pilgrim Vs. The World: The Game
Like the comics and movie from where this violent rainbow sugar rush of a side-scrolling beat-em-up came, Scott Pilgrim vs. The World: The Game relies on old-school gaming sensibilities and cheeky gaming references. It creates one of the better and more enjoyable book/movie tie-ins of all time. Its vibrant sprites, courtesy of Paul Robertson (if you're not familiar with his work, you should be) are excellent representations of the iconic characters and lend a decidedly awesome retro-tastic feel that captures the spirit of each protagonist very well. From the side-scrolling combat to the chiptunes from none other than Anamanaguchi, the entire game oozes classic style. Maybe we'll actually be able to purchase it again soon.
BIT.TRIP Series
Music/rhythm gaming and colorful pixel art clash in the BIT.TRIP games, which made their debut as WiiWare back in 2009. Don't let its simple presentation fool you: it might be similar to Pong, but there's much more at work here. Each game builds off the previous with a different style of play, all revolving around the music and the signature 8-bit visuals. Think rainbow-bright neon visuals and thumping electronica accompanying you and your paddle on-screen, synesthesia taking over, and guiding your hand. It's an experience like no other, and a throwback you'll want to take a look at – especially if you're new to the franchise.