Are you looking for a new action RPG to dive into with the new Xbox Series X? The Ascent is for you. It pulls inspiration from sci-fi and cyberpunk lore, players will have the chance to explore a myriad of districts; slums, luxury spheres, and more. You'll be able to rob your enemies for upgraded gear, and also create your own stylish avatar.
This RPG works great as a solo game, but players can also try a co-op with up for four players, both online and offline. Players will get to interact with creatures of all shapes and sizes inside of the self-contained metropolis known as The Ascent Group. Unfortunately, after The Ascent Group falls apart due to a mysterious security glitch, the survival of your life and the lives of those around you is in your hands. Can you survive this brave new world without The Ascent? Or will you peril to an unknown enemy?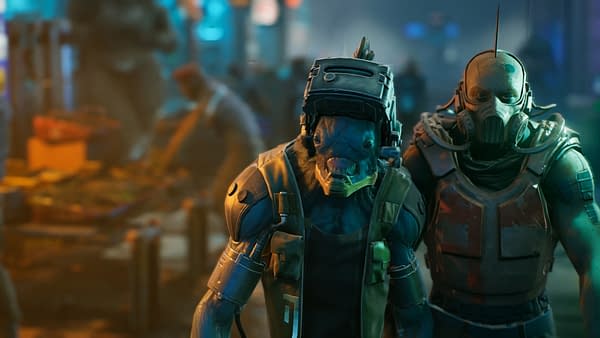 Your actions will also leave marks on this world. Gunfights will result in permanent scarring or the destruction of a building. From the trailer, this looks like a beautiful Matrix meets Blade Runner meets Judge Dredd fever dream. Some are even comparing the visuals to Diablo. Neon Giant and Curve Digital have delivered a beautiful trailer and has officially piqued my interest. This is the futuristic top-down view RPG I've longed for. The colors range from striking neon to gritty browns, reflecting a world gone wrong due to "big brother." I simply can't wait to play this game sometime later this year.
Unfortunately, there is no release date as of yet. Are you looking forward to this science fiction action RPG? Have another RPG you think we should cover? Let us know in the comments below!
Enjoyed this article? Share it!