Posted in: Games, Paradox Interactive, Video Games | Tagged: Age of Wonders, paradox Interactive, Triumph Studios
---
Age Of Wonders 4: Dragon Dawn Receives Release Date & New Trailer
Check out the latest trailer for Age Of Wonders 4: Dragon Dawn, as Paradox Interactive has confirmed the pack's release date.
---
Paradox Interactive and Triumph Studios released a new trailer this morning for Age Of Wonders 4: Dragon Dawn, confirming the pack's official release date. This latest content pack will bring in a number of new features, including several gameplay enhancements, a new leader type to try out, additional Tomes of Magic at your fingertips, and more that you can read about below. The pack will officially drop on June 20th.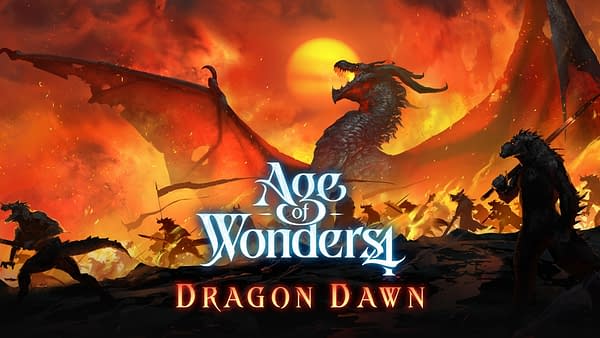 "Like its name implies, the Age of Wonders 4: Dragon Dawn Content Pack is all about dragons. Players can build their fiery empires, lead reptilian armies, harness draconic magic, and set fire to their enemies as a Dragon Ruler. The pack will also launch alongside the free Wyvern Update, including an array of updates, quality of life upgrades, and balance changes identified by the Age of Wonders community."
Dragon Rulers, a distinct new leader type, customizable from snout to tail, with unique new skills, equipment, transformations, and associated events!
Lizardfolk, a new physical appearance for your factions
Tome of Evolution, adding new units that evolve as they level, and new spells to boost all evolving units
Tome of Dragons, adding spells to summon dragons, wield the power of dragons, and become dragons!
The Ashen War, a new realm option where six mighty elder dragons are locked in conflict – choose your allies carefully and tip the scales towards your own victory!
"During the development of Age of Wonders 4, we had more ideas than we had time to add them. We knew we wanted to do something very special with Dragons and Reptilian beings, so with Dragon Dawn, we went all-in," said Lennart Sas, Co-founder of Triumph Studios and Director of Age of Wonders 4. "How many games allow you to customize an actual Dragon Ruler with unique abilities and styles? Dragon Dawn is the perfect example of how we want to build upon the Age of Wonders experience for our players."
---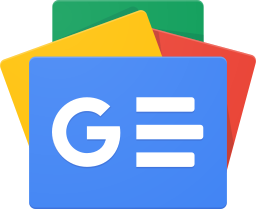 Stay up-to-date and support the site by following Bleeding Cool on Google News today!