Akuma Will Be Coming To The "Teppen" Roster In January
Coem cool news came out of the Teppen World Championship this weekend as we learned that Akuma will be coming in January. He will join a new set of cards coming into the series called "The Force Seekers", bringing with him an aggressive style of gameplay. The game will also be getting a brand new skin for Ryu as Evil Ryu will be added as a brand-new Legendary Hero Skin. The final bit of news from the tourney saw the first champion be crowned, as Huai-Yong "Last Guardian" Wu took home the title. He ran the tables with his Dante and Morrigan decks, setting his place in history at the inaugural championship.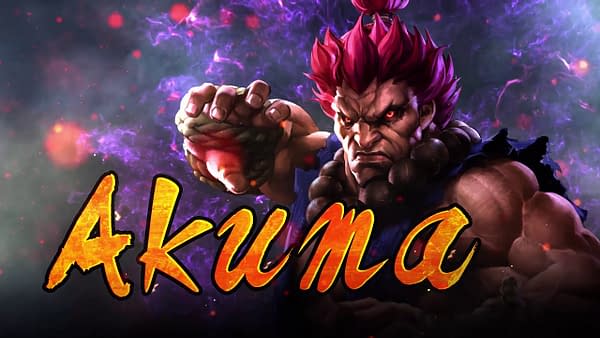 Here's a little more info on the tournament results from GungHo Online Entertainment.
For his victory, Last Guardian took home 30M Yen (~$280K USD) of the 50M Yen (~$460K USD) prize pool along with numerous other prizes including a Nissan Skyline GT [V6 TURBO]. Second place Yutaro "tarakoman" Fukazawa earned himself 10M Yen (~$95K USD) in addition to various other prizes as well. GOE congratulates all competitors in the Teppen World Championship 2019 for their achievements at the event and in qualification over some of the best Teppen players to ever play the game around the world.