With the release of Throne of Eldraine out of the way, it is time once more for Magic: The Gathering's competitive events to commence! Last week saw a slight lull in this field of coverage because of the prerelease, but this past weekend things heated back up at MagicFest Montreal with Throne of Eldraine limited!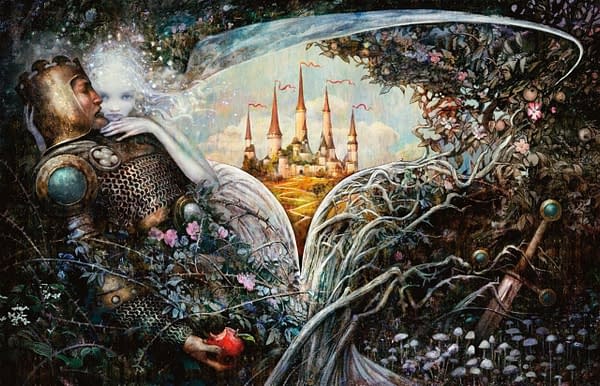 On Saturday, Montreal local Alexander Hayne became the champion of the Grand Prix at MagicFest Montreal, part of Magic: The Gathering's competitive tabletop circuit. Hayne drafted a very powerful Food-based deck with Feasting Troll King and Gilded Goose and defeated his childhood friend Rob Anderson, who was playing a mono-black Knights build.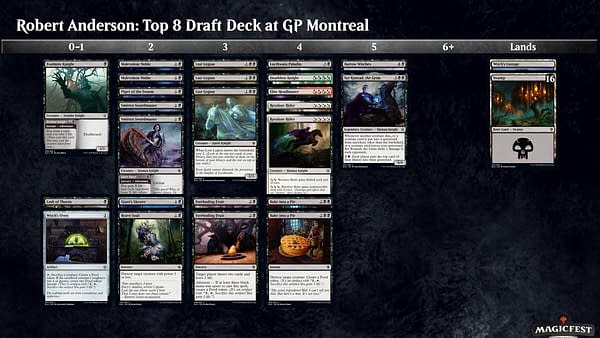 Soon thereafter Hayne bested Jacques-Olivier Sauve, a player also from Montreal who was running a red and blue deck with a small subtheme of "second-draw" effects. This sort of build runs cards like Improbable Alliance and Merchant of the Vale to set up a filter and value engine. Sauve's deck did not have a large host of cards within the archetype, so it seems to be understandable why his deck may have lost to a deck with far more synergies to it.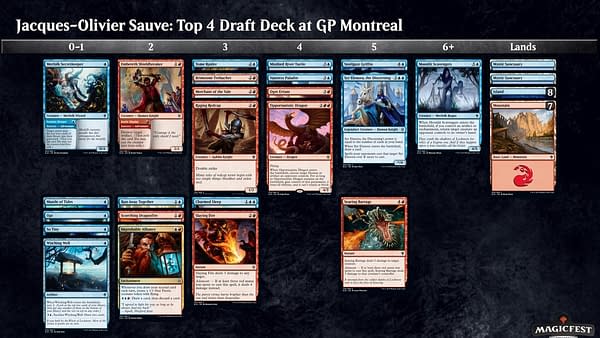 In the finals, Hayne squared off against Michael Bergerac, a New York City native and Hayne's first non-Canadian opponent within the Top Eight bracket. Bergerac had been running a mostly-green deck splashing black for Garruk, Cursed Huntsman at the very top of his curve. The deck ran three Gingerbrutes to provide early-game heat as well as two copies of Tall as a Beanstalk to support his creature base. In the end, however, Hayne vanquished his American foe and took the title of Champion of Grand Prix Montreal!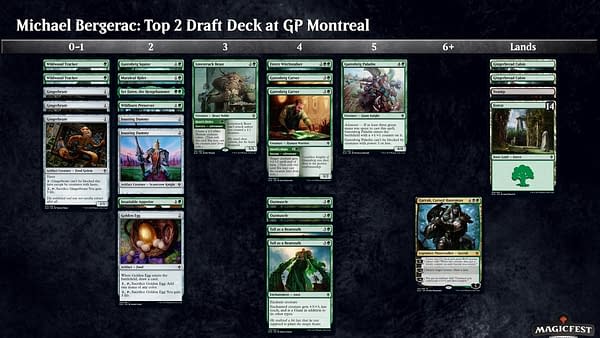 After this info had been posted onto Twitter, the fact that so many locals were among the Top Eight players certainly raised at least a few eyebrows. Twitter user James Arquette (@Arquettemtg) tweeted the following concerned post in reply to ChannelFireball's coverage of MagicFest Montreal's Grand Prix:
Wow they really need to make gps matter again can't believe some local can just top 8 now ;)

— James Arquette (@Arquettemtg) October 7, 2019
Do you agree with James Arquette's tweet? Do Magic: The Gathering Grand Prix events need to be more impactful? How would Wizards of the Coast do that if so? Congratulations once more to Alexander Hayne for his Grand Prix win!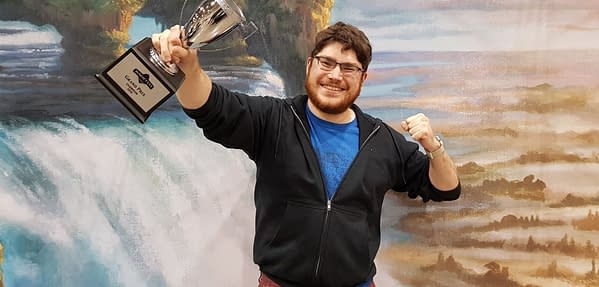 Enjoyed this article? Share it!