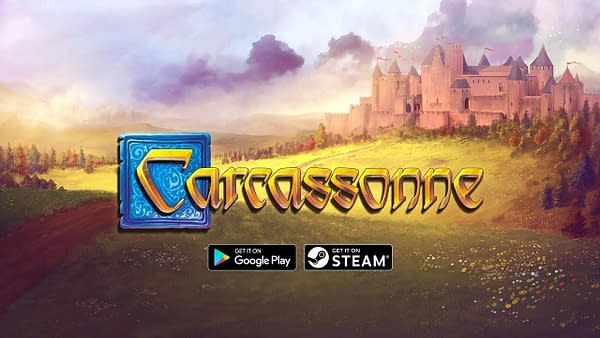 Asmodee Digital, the folks behind many mobile and Steam adaptations of famous board games, announced today it will soon begin publishing games on the Nintendo Switch. The first release in Asmodee Digital's console development strategy will be Carcassonne, the digital version of the award-winning, tile-laying board game, which is already available for Android and Steam. The Nintendo Switch adaptation will be available in Winter 2018.
"Carcassonne is the first Asmodee Digital title of many to follow on Nintendo's platforms," says Pierre Ortolan CEO of Asmodee Digital. "This partnership is based on Nintendo's need for new user experiences, and Asmodee Digital's continued goal of bringing great board game IPs to new platforms."
"Bringing Carcassonne to the Nintendo Switch platform is an opportunity to enlarge the success of this iconic game," said Moritz Brunnhofer, Managing Director, Hans im Glück.
Carcassonne is both simple to pick up but hard to master as it presents players with endless opportunities for tactical play. Within minutes, players will find themselves in tough situations — determining where to put their last meeple, whether to use tiles to expand the city, or to hinder their opponent. Players place only one tile each round, and have the option to place one meeple on it.
You can check out the original Android and Steam announcement trailer below.
Enjoyed this article? Share it!