 Despite being the newest entry in a lengthy franchise, people just could not get enough of Assassin's Creed Origins this year. Part of that buzz was certainly boosted by the fact that Microsoft's Xbox Conference was the most talked about of the E3 pre-show events.
The large buzz around Microsoft's show is easily attibuted to the long-awaited reveal of the Project Scorpio console, the Xbox One X. And Origins got a rather lengthy gameplay walkthrough and trailer reveal at the show which made the newest Assassin's Creed the hottest game of E3 2017. Metroid Prime 4, Spider-Man, Anthem, and Mario + Rabbids helped round out the top five. My half-serious suggestion that Skyrim would win wasn't too far off, it did hit in the top ten, but was absolutely destroyed by AC Origins.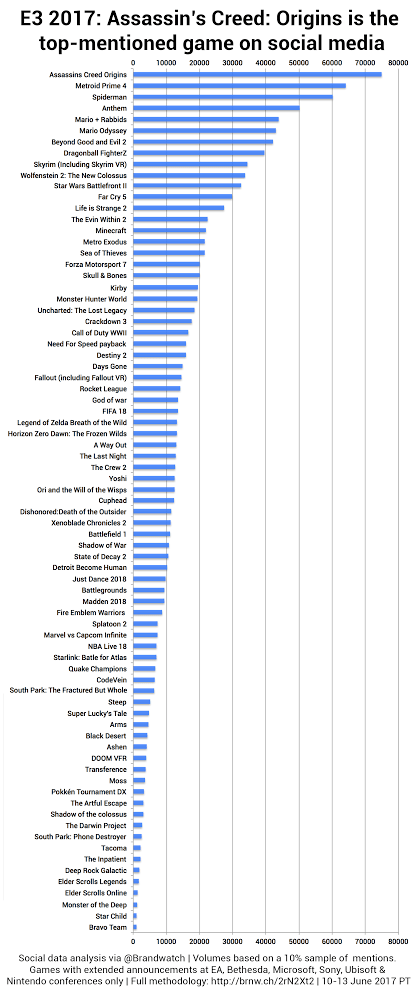 The data comes to you direct from Brandwatch's social media analysis.
Enjoyed this article? Share it!