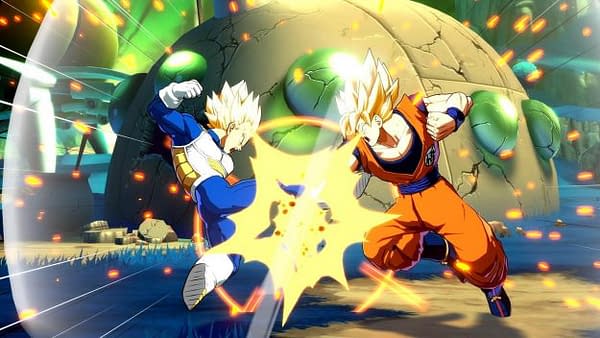 Bandai Namco has stayed relatively silent regarding which fighters would make it into Dragon Ball FighterZ via DLC, but the latest issue of V-Jump magazine has revealed the first two downloadable combatants: Broly and Bardock.
For those not in the know, Broly is the one of the legendary Super Saiyans, who used to only appear once every 1,000 years or so, but later appeared whenever it was convenient for someone to power up in Dragon Ball Z. Because that makes sense. As anyone who has seen Broly in action might expect, he is much larger than most of the characters in the current cast, and his three-meter Meteor Attack is called "Gigantic Meteor."
Bardock is Goku's dad and looks just like him, which means players now have more Gokus to choose from than they can fit on a team. Because the one rule of Dragon Ball is that you can't ever have too many Gokus. Like Adult Gohan, Bardock does not maintain his Super Saiyan form during most of the fight, but goes Super Saiyan during his Meteor Attack.
V-Jump did not announce a price or date for these individual characters, though the season pass, which unlocks eight additional characters, is $34.99 USD.
Enjoyed this article? Share it!