Battlefield 1 has Banned "More Cheaters than Ever" With Some Great Results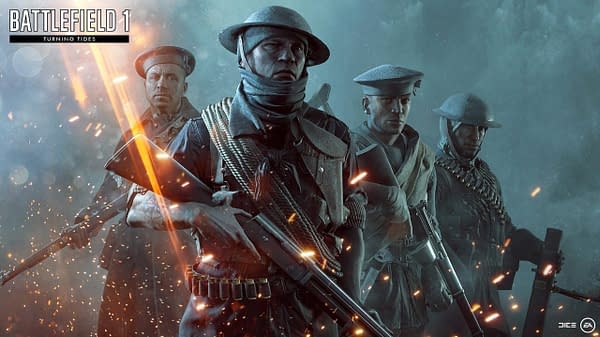 No online game is impervious to cheaters, and while Battlefield 1 hasn't had problems on quite the same scale as say PUBG, they still have to clean out cheaters from time to time to keep the fight fair. And it's even had some positive results, as the game has seen cheating reduce since last year.
Sean Merson, from DICE's anti-cheat team, posted an update on the studio's approach to cheaters, specifying that "the more intricate details" of their anti-cheat measures wouldn't be touched upon "to avoid revealing anything which cheaters and cheat program developers may take advantage of." Anti-cheat efforts have "ramped up" over the past six months "to detect and remove more cheaters than ever before."
Merson sayas that in October alone, over 8,500 accounts were "sanctioned," and since that time, the number of instances of cheating has reduced. But there's still more to do. FairFight messaging is being reintroduced, but "will condense the combined bans from the last 24 hours into a single in-game post, sent every few hours." Which should clear up your feed a bit while still keeping communication between the anti-cheat team and the player base.
Despite the confidence anti-cheat team have that their " detection methods produce accurate results," some players are maintaining that their accounts have been banned incorrectly.
"Cheat developers may be attempting to manipulate players' minds about anti-cheat tools, and to leverage detection information from game developers," Merson wrote. "A common misconception regarding FairFight is that higher skilled players are more likely to get sanctioned due to their improved match stats. This is not correct; it is not possible to be banned simply for being skilled." Players who think that a mistake has been made in regards to their account can investigate their bans.
As well as advising players to ensure their account security with strong passwords. They are also strongly encouraged to report suspected cheaters, which players can find a guide for here.
"The Anti-Cheat teams here at DICE and EA are working hard every day to even out the playing field by removing cheaters from our games," Merson added. "We will not stop until the community is happy with the results."