Battlefield V Aims to Be "on the Right Side of History" with Playable Female Characters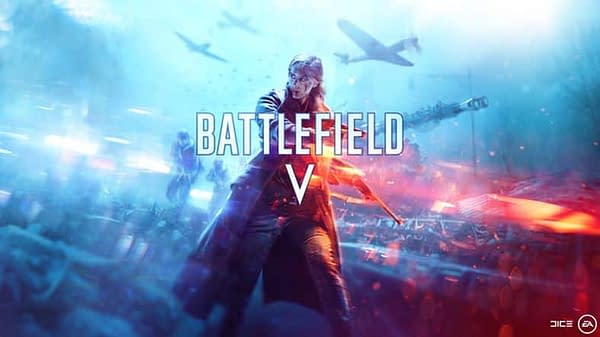 The conversation around Battlefield V's cover character hasn't gone away, even with EA DICE repeatedly defending their decision ever since the reveal event last week. The latest defense of playable female characters in the game comes from one of Battlefield V's design directors. Alan Kertz has responded to the fan backlash, saying:
"I knew this was going to be a fight when I pushed for female soldiers in Battlefield. I have a daughter, and I don't want to ever have to answer her question of 'why can't I make a character that looks like me?' with 'because you're a girl. […] I fundamentally feel to my core this is the right way, and I will find myself on the right side of history."
Kertz's comments come from a Reddit thread, though he wrote under the same username as his Twitter handle, a fact picked up by PC Gamer.
When fans asked why EA DICE had chosen this game in particular to add playable female characters, Kertz responded that it felt "like an inevitability," and that "the excuses [for not doing so] were running out." After all, Battlefield V will be the first Battlefield where players can create their own female soldiers. Kertz explained:
"I also know a lot in society has changed and for me personally, I grew up a bit and looked at the world with new eyes. From within the industry we've seen so much male domination, for whatever reason, and I work for a studio and a company that recognizes the value of diversity in what we do as game makers. That's been a bit deal for me also."
He went on to echo previous statements from EA and DICE, reminding fans that Battlefield has always gone for entertainment over authenticity. He also mentioned possible history lessons, which is also another defense for the "historical accuracy" complaints.
Its nice to see a massive corporate entity and major developer in the FPS space stand up for the idea of having female playable characters in a shooter. Especially when they put a woman on the cover. As someone who fondly remembers Pokemon Crystal because it was the first time I got to create a female character – allowing for gender selection in character creation screens is not something to be undersold.
And hey, maybe one day we'll get a third option for "gender neutral" in a AAA game, like we did with Battletech.