"Black Desert" Cross-Play Is Live On PS4 & Xbox One
Another sign of the pending apocalypse as Sony and Microsoft work together on another game. Black Desert players can now cross-play together. The official launch of the feature will be on March 8th, but it is specific to each region. So North American players can only play with those in North America and so on. What's more, the Archer character class and Kamasylvia region have been added to the PS4 version to join up with Xbox One players. Aside from a few odds and ends, both versions should be near identical at this point. Here's some added info on the launch.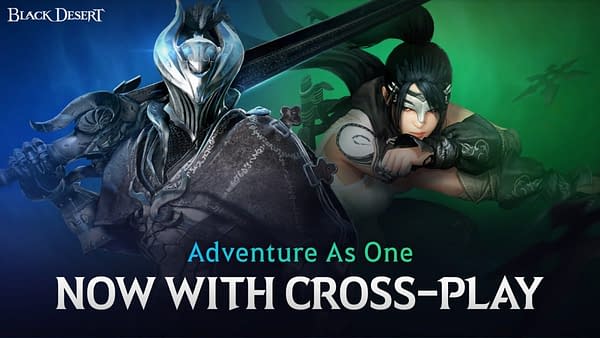 To celebrate the addition of cross-play support, Black Desert will have an in-game event for new and returning Adventurers, which allows them to acquire the Cliff and Awakening weapon boxes through completing special quests. These weapons are incredibly powerful, but can also be exchanged for gold bars! Adventurers can get special rewards, such as Vlak's Cry and Memory Fragments, by finding treasure chests located in the sea. Adventurers can also look forward to a host of other events to celebrate the newly added cross-play feature!

In addition, Black Desert will receive double discount sales from March 4 – 18. All PlayStation Network users can buy Black Desert at a discounted price of 25% off and purchase pearls at a 10% discount. For PlayStation Plus subscribers, the discount will be doubled! All Xbox One users can buy Black Desert at a 50% discount and purchase pearls at 20% discount from March 3 – 16.