Pearl Abyss has given Black Desert Mobile a brand new update this week as players now have access to the class ascension system. If you've never used this system before, it basically allows you to unlock powerful new skills for your character the same way weapons do. You have to reach Level 60 to ascend in your class, which starts with a story quest. Ascended classes can unlock five skills after completing more quests, and an additional one after reaching Level 70. What's more, the Ascension Skillbooks can be acquired at a low rate in certain zones such as Omar Lava Cave and Soldier's Grave. However, the skill tree behaves differently from the base class, which you'll have to check depending on the class you've chosen. Here's more details on the addition to Black Desert Online.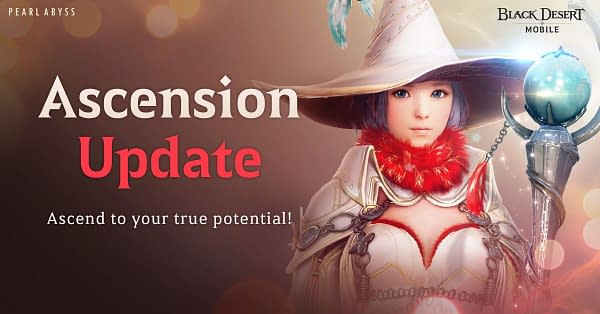 Prior to ascension, all of a character's skills from each class were added together to define attack power, defensive strength and health. The ascension tech tree behaves differently from the basic class system, and applies the effectiveness and upgraded skill directly to the class of choice. In addition, Alchemy Stones are now available in Black Desert Mobile. These equippable items provide buffs, such as increased attack and defense points, a higher drop-rate of silver and black stones on the battlefield, and the ability to level up your weapons and gear. You can carry or store as many different types of alchemy stones as you want, but only one can be equipped at a time. Alchemy stones can be obtained in Ancient Ruins and crafted with alchemy stone fragments in the Alchemy Lab.
Enjoyed this article? Share it!