Black Desert Online has been updated to add two new features to Black Spirit's Rage that players engaged in combat can take advantage of along with a new voting event that comes with some fancy rewards.
Starting this week, Adventurers can add more variety and efficiency to their fighting techniques as new skill enhancement options are now available when using Black Spirit's Rage.
The updates build upon the original system that applies buffs to a main skill when 100% or 200% of Rage is consumed, the arsenal of abilities has widened as skills can now be enhanced by consuming 10%, 25%, or 50% of accumulated Rage. To give even more ways to create a personalized combat style, individual skills can also be locked such that the Black's Spirit's Rage cannot be applied to them.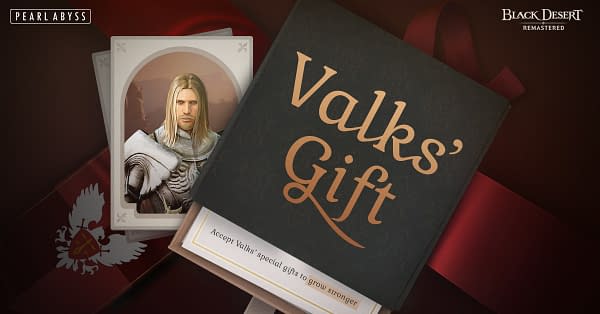 Off the field, a different kind of battle is commencing in Black Desert as Shakatu, Herio, Patrigio, Valks, and Beau the Courser are vying for the title of the "Genie" of the Black Desert world and have begun a vote to see which one of their "wishes" are most appealing to Adventurers. To woo voters, they have each prepared a reward that will be given out on June 5 if they win the popular vote. The polls will be open until May 29, and with each candidate offering something unique, voters and organizers are expecting a close result. Only one vote can be cast per family, and participants will receive three Item Collection Increase Scrolls.
For players looking to become stronger, Valks will be giving out special gifts every day from May 16-29 to those who venture into the Black Desert world. Prized items like Advice of Valks and Black Crystal Shards have been prepared, so make sure to grab all of his gifts by logging in daily.
Enjoyed this article? Share it!