Bleeding Cool's Best in Gaming 2018: Best Mobile Game
Mobile games are absolutely the most popular games, despite not being traditional "video games." However, we've all spent too much time sitting in coffee shops and on the subway poking at our phones, which makes Mobile a valid gaming category for our awards this year.
The nominees are:
Pokemon Go
The Walking Dead: Our World
Dissidia Final Fantasy Opera Omnia
Final Fantasy Brave Exvius
Star Wars: Galaxy of Heroes
Fortnite
And the winner is… Pokemon Go!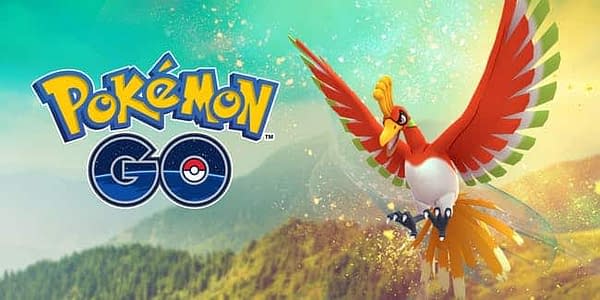 We'd be lying if we said we hadn't all gone wandering around trying to catch rare Pokemon, or taking part in raids rather than be productive members of society. Which is why we had no choice but to name Pokemon Go as our Best Mobile Game this year. It doesn't hurt that, even in 2018, Pokemon Go was one of the most downloaded mobile games, with a rather devoted following. Plus, we finally got trainer battles in 2018 after being promised them for years.
PokeGo was followed by Dissidia Final Fantasy Opera Omnia, because despite its hideously long name, Opera Omnia manages to combine the best aspects of the mainline Dissidia games with a mobile RPG. In third, we had The Walking Dead: Our World which offers a bit less solo content, but far more couch play. And we have to love the couch play.
The winners of these awards were voted on by the gaming staff of Bleeding Cool.