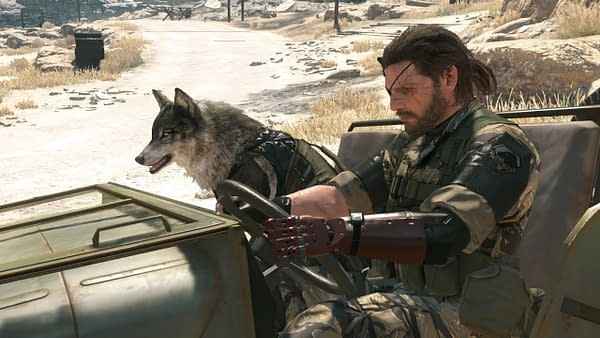 When it comes to choosing the games that defined the decade for me, it's always difficult to look back on and remember exactly which titles ended up becoming the ones that would eventually change my perspective as a gamer. But 'tis the season for gathering some of my absolute favorite titles, and gushing over exactly what made them so important to me in the first place. Rather than boring everyone with a list that seems to scroll on forever, I've decided to break up some of my choices into individual entries for your entertainment.
Strap in. It's going to be a wild ride.
Metal Gear Solid V: The Phantom Pain
The final entry in the Metal Gear Solid saga was the cap on Kojima's career at Konami, and before he departed to take Kojima Productions to Sony, he released this legendary bookend to a series that was finally ready to come to an end. Metal Gear Solid V: The Phantom Pain was a massive change for the franchise, but one that fans welcomed with open arms.
With a new Snake, an open world overhaul, and some of the most exciting gameplay tweaks since Metal Gear Solid 3: Snake Eater, The Phantom Pain quickly etched itself into our memories as the journey through an important part of the Metal Gear mythos that was destined to be Kojima's parting gift to fans and the video game industry.
Despite still missing some of the content Kojima had meant to include before having to wrap up production, it remains a gripping and heartrending adventure that both fans and newbies to Metal Gear have a duty to complete. Plus, there is a very good dog in the game, and well, you know the rules. You've got to pet them when you see them.
I'm an unapologetic fan of anything Kojima, and while seeing the saga come to an end was bittersweet, I couldn't think of a more fitting swan song for the series.
Enjoyed this article? Share it!