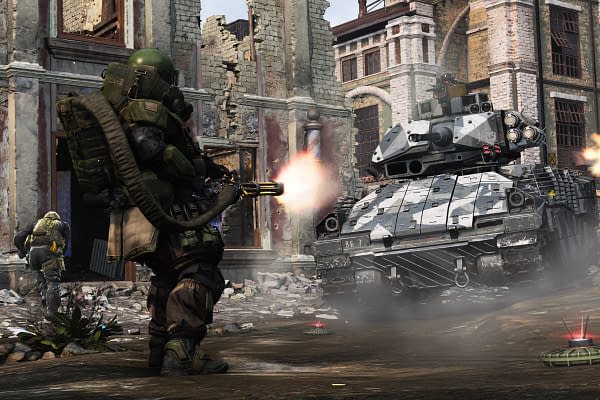 Call of Duty: Modern Warfare is about to get a few new updates to its Gunfight mode.
Infinity Ward multiplayer co-design director Joe Cecot confirmed as much when speaking to a fan on Twitter. User @Kotob2015 asked if there were plans to add 3v3 gunfight, which Cecot confirmed,
"At some point," he said, "also 1v1!" So the newest mode in the Call of Duty series will be snagging both permutations. Right now, the mode finds two teams of two players going head-to-head against each other across several rounds. Then there are a new set of weapons handed out every two rounds. When you die, there's no respawning.
Cecot did not confirm what date these modes might be coming to Gunfight, but at least we now know they'll exist. Call of Duty: Modern Warfare continues to chug along with new content after its October release.
At some point, also 1v1!

— Joe Cecot (@JoeCecot) November 30, 2019
Have you been enjoying Call of Duty: Modern Warfare? Be sure to let us know in the comments below how it feels compared to the other entries. It looks like Infinity Ward is committed to putting together some seriously fantastic modes and options going forward.
What will the future hold for the next game? That's something we'll have to wait a while before we can speak on, unfortunately. Until then, we've got some rousing multiplayer games to look forward to.
Enjoyed this article? Share it!