Can We Dump These Cords? We Review the Snakebyte Twin: Charge 4 for PS4
Over the weekend we talked about a couple products from Snakebyte when regards to charging up your Xbox One controllers and the options the had available. But hey, what if you don't own an Xbox, and instead own a PS4? Good news! Snakebyte also sent along their changing solution for the PS4 int he form of the Twin: Charge 4. But how does this one shape up compared to the Xbox version?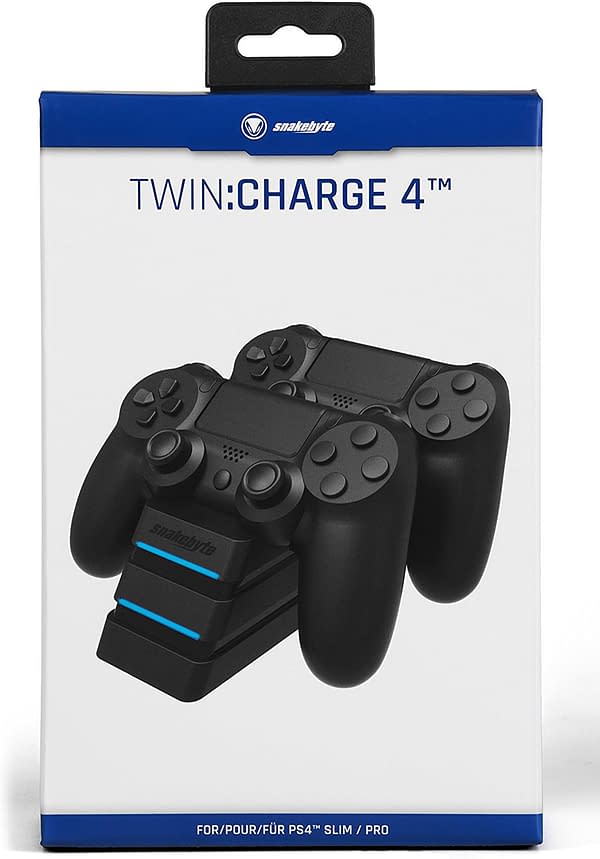 So obviously, since the PS4 controllers don't come with battery packs and are self-contained units you charge, there's no messing around with a battery pack for this version. Instead, the unit has two specific charging pieces where the extension and headphone ports are on the base of the controller, underneath the PS button. It can hold up to two controllers at a time and charges them relatively fast. However, unlike the Xbox version, we ended up having some connection issues. We're not sure if it's this particular unit we received or an issue with them overall, but sometimes we'd plug them in and it would never respond. As if it didn't recognize there was a controller there to begin with. Also, a big drawback is that any non-Sony controllers don't fit properly. We tried with a couple third-party brands and some either didn't have the correct ports or failed to recognize it.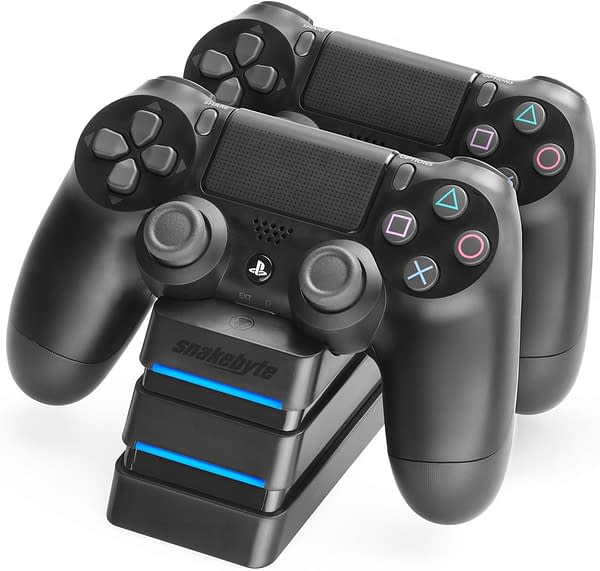 While this is a really cool looking answer to the Xbox version, the fact is this one doesn't work half the time we used it. When we did get it to work, it worked out great with the controllers getting a full charge within two hours. But the Twin" Charge 4 is hit-and-miss at best. If you'd like to try it yourself, right now they're going for $22-25.