Occasionally you hear feedback from game developers about critics before a game has even hit the shelves, as is the case with Project Resistance. The biggest complaint circulating on social media following the Tokyo Game Show reveal is that people are apparently pissed off at the idea that Capcom are making a Resident Evil game that isn't Resident Evil.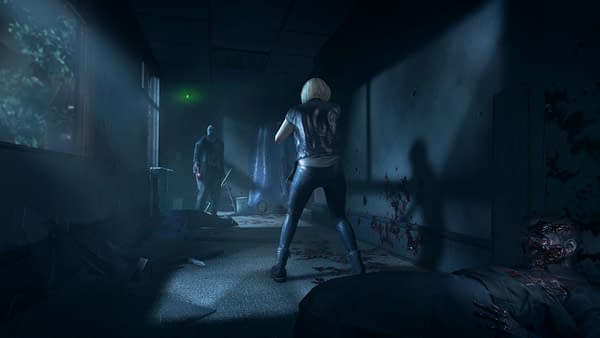 All of that criticism hit a nerve with Capcom producer Matt Walker, who took to his Twitter account to voice his opinion on the criticism. As you can see, he's not a fan of your thoughts on a game you haven't even touched yet.
Been seeing a lot of people who are not pleased with the idea that we're making Project Resistance. It's totally valid that people want more of that quality core experience offered in RE2 and RE7. My take- we as a company need to continue to branch out and try to offer up new

— Matt Walker (@retroOtoko) September 12, 2019
Important part? That it's a great survival horror experience, if non-traditional. I think we confuse things when we make things related to IP that don't actually stay true to the core spirit of the IP, but this project happily doesn't fall into that trap. I can't wait till the

— Matt Walker (@retroOtoko) September 12, 2019
We're also earnestly trying to get feedback from people who have played it so we can actually make it better, which I feel is fairly rare from a publisher of our size. Based on that feedback, it could grow from a project to a fantastic game.

— Matt Walker (@retroOtoko) September 12, 2019
He does have a point in that if you keep making the same game over and over with just different storylines, you never really grow as a company, you're just reselling the same game to people every five years. On the flip-side of that coin, the same could be said for The Legend Of Zelda, and Nintendo's been doing alright with that formula. We'll see if public opinion changes when the closed beta for Project Resistance comes out. Although we're sure that will have it's own criticism as some are comparing it to other survival horror games like Dead By Daylight and Friday The 13th: The Game.
Enjoyed this article? Share it!