CD Projekt Red is taking it on the chin today via social media after they announced their staff will be working overtime on Cyberpunk 2077. The company was one of a few who announced a game delay this week, letting fans know the game won't be released in April but instead has been moved back to September 2020. Fair enough. We're not getting the game on time, but they're going to fix the issues they ran into rather than rushing a bad game. Right? Well… then the company took part in a Q&A session that went viral on social media in which joint CEO Adam Kicinski said the staff was in crunch mode from now until the game is completed.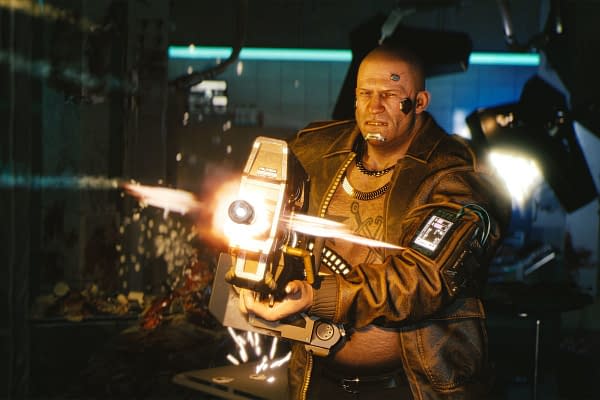 P6: And is the development team required to put in crunch hours?

AK: To some degree, yes – to be honest. We try to limit crunch as much as possible, but it is the final stage. We try to be reasonable in this regard, but yes. Unfortunately.
That set Twitter on fire as several industry reps and insiders responded by informing people that "crunch" time means employees will most likely be working extended hours all seven days a week. This may lead to health issues and possibly more problems with the game if people in that mode end up missing something.
Which is EXACTLY why so many game developers are burning out and leaving the industry forever…

Crunch is a serious problem. It destroys lives & so much more.

CDPR's CEO admitting devs will have to crunch on #Cyberpunk2077 to accomplish the September release is concerning. https://t.co/RUktBr5Rpl

— Michael (@LegacyKillaHD) January 17, 2020
I'd be terrified working on #Cyberpunk2077 right now… That studio is pretty notorious for crazy crunch and the hype surrounding the game will be impossible to match. Expectations are way to high.. for what is probably a great game.

— Joe Brammer (@Brammertron) January 17, 2020
For all the people thinking that the #Cyberpunk2077 devs will be spared crunch because of the delay, I'm sorry to say that they are not. Straight from the conference call that took place for the delay announcement, source: https://t.co/ixxJ46WFag pic.twitter.com/U4phMiMhD7

— Valcrist (@DarknessTear) January 17, 2020
The Q&A also confirmed the Cyberpunk 2077 multiplayer title will be pushed back to 2022. Quite frankly, if this is what the staff is going to go through to make a weirdly timed deadline in the fall, we'd rather they just push the game itself into December to get it right and release it on the PS5 and Xbox.
Enjoyed this article? Share it!