ChronoBlade Finally Gets Released Onto iOS and Android
Today, a brand new action game made its way to smartphones as ChronoBlade was released by nWay for iOS and Android devices, which harkens back to the old-school arcade beat 'em up style of platforming. The company released a full press release on the game trying to hype it up, which we have part of it for you below, as they're trying to get more smartphone users back into playing some of the classic genres of gaming. ChronoBlade is free to play, but it does come with in-game purchases, so be wary of what you intend to do as you progress through the game.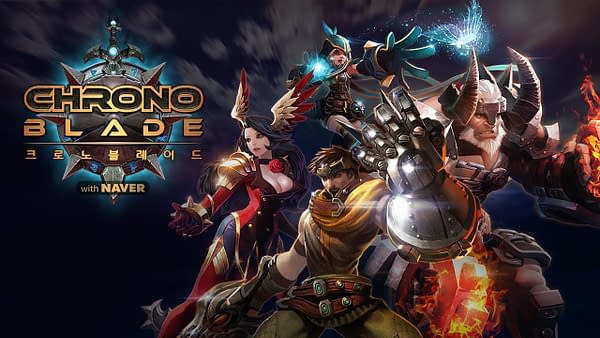 "Millions of gamers play games on Android and iOS devices, and ChronoBlade stands among the best by delivering some seriously competitive PvP and expanded game mechanics that rival the depth of a top-tier fighting game on any other platform," said Taehoon Kim, CEO, nWay. "ChronoBlade's lengthy single-player mode, customizable characters and depth of combos makes it more than a simple throwback to old-school games – ignoring this one means missing out on the most modern touch-up to classic beat-em-ups yet!"

Players can link up and engage in ChronoBlade's seamless Player vs. Player (PvP) combat mode from nWay, built with the company's extensive networking knowledge obtained from the massively successful Power Rangers: Legacy Wars. Every match's intensity is amplified by the game's customizable equipment system and varied move lists that transform each of the four playable characters to anyone's playstyle.

The single-player campaign in ChronoBlade guides players choose an interdimensional hero to lead through dozens of fantastical realms within the Multiverse, a stream of cutthroat alternate realities each with its own wild version of Earth. Each level comes with its own set of challenges that require careful timing and combo mastery to defeat the onslaught of enemies and bosses employing completely unique attack patterns. ChronoBlade's fluid control scheme makes chaining together each characters' set of 30 ground and air attacks a cinch.