Posted in: Games, Video Games | Tagged: 2k, Anima: Gate of Memories, Arcania, aspyr, Battle Worlds: Kronos, Book of Unwritten Tales 2, Civ 6, Civ VI, Civilization VI, Darksiders, darksiders II, darksiders II: Deathinitive Edition, Darksiders Warmastered Edition, Deponia, Destroy All Humans!, Destroy All Humans! 2, fraxis, humble bundle, Legend of Kay Anniversary Edition, MX vs ATV Supercross Encore, MX vx ATV Supercross, Red Faction, Sid Meier's Civilization VI, Super Dungeon Bros, THQ Nordic
---
Today's Sales Roundup: Civilization VI, Anima, THQ Nordic, And Xbox Live Gold While just about every other version of Sid Meier's Civilization has been a PC sale staple, the price for Civilization VI hasn't moved much since launch.
Kotaku's sister site, Kinja Deals has unearthed sales on the game. Amazon is offering it for $39.99, while Green Man Gaming has it for $39.57. Granted, the game has been criticized for being broken and having terrible animations, but most user reviews are overwhelmingly positive. And while I haven't played the latest Civ, everyone I do know who has played it had no complaints.
But then, maybe they were just too excited with the ability to nuke one another in an updated sim.
Anima: Gate of Memories is on sale for 25% off for Xbox Live Gold subscribers. You may remember it as the game which had two Kickstarter campaigns. Yes, two Kickstarters.
https://twitter.com/BadLandGamesINT/status/854054522045562880
25% off isn't the greatest sale, since you'll only be getting the base game as a download instead of anything more interesting like the soundtrack or cards included in the collector's edition. But if you're still interested, it's on sale over on the Xbox Store or here on the Microsoft Store. THQ Nordic also has a major sale over on Humble Bundle for PlayStation titles.
For $1 you get The Book of Unwritten Tales 2, Red Faction, Super Dungeon Bros, Deponia, Arcania.
For $12.47 or more you unlock those five as well as Battle Worlds: Kronos, Destroy All Humans!, Legend of Kay Anniversary Edition, and Destroy All Humans! 2.
For $15 or more you also unlock, MX vs. ATV Supercross, Darksiders, Darksiders II, MX vs. ATV Supercross Encore, Darksiders II Deathinitive Edition, and Darksiders Warmastered Edition.
Not bad for a pay what you want sale, huh? That sale has less than a day left, so you may want to hit it now before you miss it.
Another Kinja Deal is up for an Xbox Live Gold Subscription as long as you don't mind sketchy ebay sales. This seller is allowing you to buy a year of Gold for only $40.99 which is not bad, since the full retail for Gold is currently $60.You can purchase your Gold subscription on ebay here, while supplies last.
---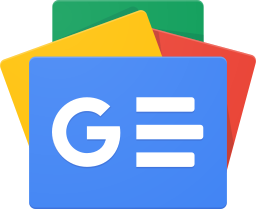 Stay up-to-date and support the site by following Bleeding Cool on Google News today!