Conan O'Brien Is A Character In "Death Stranding". No, Seriously.
We may not entirely know what's happening in Death Stranding yet, but we do know this: Conan O'Brien is a part of the game and it's amazing. The late-night talk show host has been added to the game as a digital NPC of sorts. He is known in the game as the Wandering MC. And yes, he's basically being Conan O'Brien if Conan were a digital comic trying to get a laugh out of you.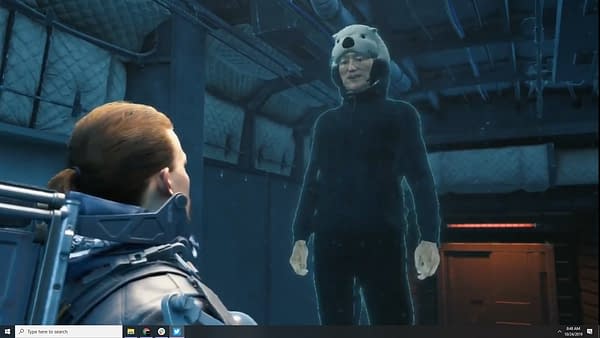 The word broke last night as both Conan and Hideo Kojima revealed his role in the game, both with this Twitter post and the highlighted video from Conan's show below. After being teased several months ago, we finally got to look at Conan's tour of Kojima Productions in Japan. And much as we suspected, they blurred most of the screens, so basically we're looking at a beige office for most of the video. But, we do get to see them photograph Conan and check out how he gets added to the game.
We haven't played Death Stranding yet, but based on what we see here and read from the tweet, it looks like you'll be running into Conan a lot. Every time you go to your main base or one of the other bases out there in the wild, he's there to provide comic relief. He also appears to give you certain gear to help navigate the terrain. It'll be interesting to see what else he can do for you when the game finally comes out on November 8th.