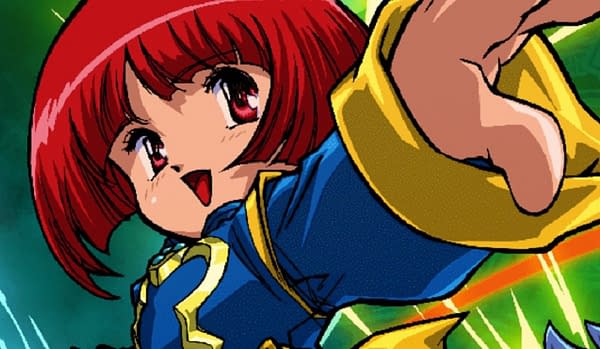 Cotton Reboot, the modern remake of the classic X68000 shoot-'em-up, is finally releasing in Japan in spring 2020.
The reboot, which was originally announced May 2019, is a spruced-up version fo the game's original arcade release. It will include a new "Arrange Mode" as well as the original version of the game. Japanese video game retailer Beep will be handling publishing for the project, while Rocket-Engine Co. is developing.
Beep will also be debuting physical copies of Cotton to purchase based on the Sharp X68000 title. Cotton: Fantastic Night Dreams is going to be made-to-order only, though you can bet western players will probably have to resort to importing. If you've never played the original Cotton, just know that the 28-year-old arcade title is absolutely adorable, from its protagonist to the enemies.
Unfortunately, an official Western release for the game hasn't been announced just yet, but it's scheduled to come out on PlayStation 4, Nintendo Switch, and PC. If there's ever been a more perfect release for Switch, Cotton Reboot surely has to be it. Given the wide variety of unexpected titles that have come to the console/handheld hybrid since its release, we wouldn't put it past Nintendo to give Cotton Reboot the greenlight here.
It's always heartwarming to see cult classics like this one having new life breathed into them, though. Even if we have to import for a copy of our very own, it's still cool to see this happening. Bone up on your shooter skills, people. You're going to need them. Just because it's cute doesn't mean it's a pushover.
Enjoyed this article? Share it!