Dead Space Writer's Latest Project Debuting For PS5 This Week
Antony Johnston, best known for writing the story of the original horror classic Dead Space, is about to reveal his latest project this week. It will debut during the upcoming PlayStation 5 showcase this week. Johnston took to Twitter with the announcement that we should check out the showcase this week.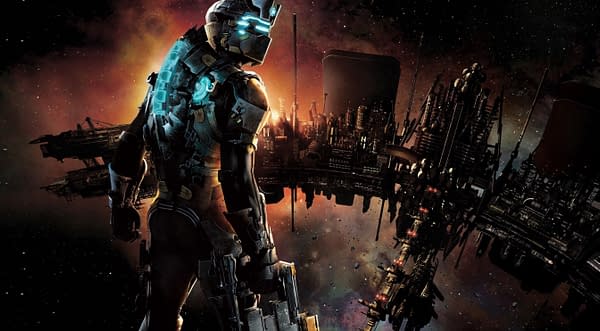 "As some of you know, I've been working on a big videogame for almost 2 years now," wrote Johnston. "In totally unrelated news, you should all watch the PS5 launch event on Thursday."
He was pretty nonchalant about the whole thing otherwise, but mentioned that we'd be playing as a character "having a really bad time." That sounds like the game in question will likely be part of a horror game. That doesn't give us much to go on, sadly, but if he's bringing talent like he showed on Dead Space and Shadow of Mordor to the new project, there's definitely a huge reason to get excited.
Because it's been over a decade since the original Dead Space debuted, here's what the game was about in a nutshell, straight from Electronic Arts:
"A massive deep-space mining ship goes dark after unearthing a strange artifact on a distant planet. Engineer Isaac Clarke embarks on the repair mission, only to uncover a nightmarish blood bath — the ship's crew horribly slaughtered and infected by alien scourge. Now Isaac is cut off, trapped, and engaged in a desperate fight for survival."
Oh, and don't forget the fact that you had to cut off Necromorph limbs to kill them. Hopefully whatever this new project is will tap into at least something similar to what the terrifying Dead Space accomplished. It would also be really cool if, maybe, someday we could return to the franchise, but we know that's extremely improbable these days, after all.