Destiny 2: Forsaken's Story Starts Off Dramatic and Just Keeps Getting More Tense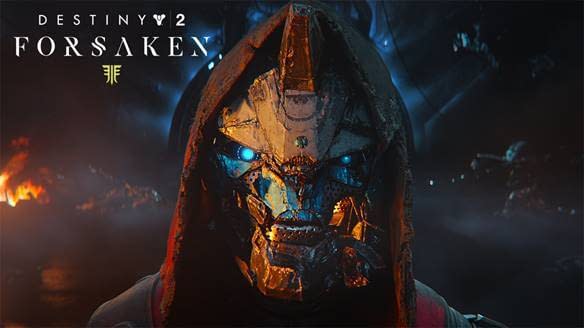 The starting mission for Destiny 2: Forsaken's campaign sees you join up with Cayde-6 and Petra Venj to enter into the Prison of the Elders as the various prisoners are attempting to escape. The campaign mission actually has you fighting with Cayde as a companion, which is kind of a nice touch. Its rare you actually get to fight with any of the Vanguard during a Destiny mission. While the prison break is a pretty standard mission – the usual traversal puzzles, tons of shooting, with mobs of the Fallen, Cabal, and Hive to contend with – the exciting part of it is getting to test out the new weapon reworks and new supers.
In a closed, press-only demo of the campaign mission, I played through as a Titan with the new void Titan super, which is a massive jump and surge attack. It's a great way to clear some space, or jump in before breaking out a shotgun. It may be a little stupidly broken, but it is definitely enjoyable to pop that in the middle of a mob of Vandals, let me tell you. The weapon reworks are also fun, you can run with a more traditional Destiny 1 type setup, run with a shotgun in each weapon slot, or go for something more funky and equip a bow and arrows. The changes go a long way to making Destiny 2 more enjoyable than its been in a while.
I don't want to spoil too much of the story for you, but I will say that you ought to enjoy playing with Cayde while you can. After all, the end of the first Forsaken campaign mission is the sequence we saw in the Destiny 2: Forsaken E3 trailer,(you can check it out here), but needless to say, things do not look good for our favorite Vanguard. The mission starts with a prison break, ends with the presumed death of a member of the Vanguard (I'm still holding out some hope for our boy, here), and a new villain who looks like a guy you definitely do not want to meet in a dark alley.
Or in the middle of a prison of all your worst enemies, as the case may be.