Developers Jeremy Soule, Alec Holowka, Luc Shelton Accused of Sexual Assault
Game developers Jeremy Soule, Alec Holowka, and Luc Shelton have all been accused of sexual assault in the past 48 hours. Soule is best known for composing the score of Bethesda's The Elder Scrolls V: Skyrim, while Holowka is the co-creator of Night in the Woods. Shelton is a tools programmer for development studio Splash Damage, and worked on Gears of War 4. All three were subject to allegations of sexual assault, misconduct, and gaslighting by fellow developers Nathalie Lawhead, Zoë Quinn, and Adelaide Gardner.
As Rock, Paper, Shotgun reports:
On Monday afternoon Nathalie Lawhead, developer of the IGF-winning Tetrageddon Games, wrote a post on her website alleging that Jeremy Soule, the composer of Skyrim, raped her while she was working for an unnamed Vancouver-based games studio. Seven hours later, comics writer and indie developer Zoë Quinn posted tweets alleging that Alec Holowka, co-creator of Aquaria and Night In The Woods, sexually assaulted them. Later that same night, Adelaide Gardner posted a series of tweets alleging that Splash Damage tools programmer Luc Shelton sexually assaulted and gaslit her.
Lawhead's blog post, "calling out my rapist" was the first report to hit, which was then followed by a series of tweets from both Quinn and Gardner.
Soule denied Lawhead's allegations in a text message to Kotaku, claiming the allegations were false and "outrageous." However, Lawhead's report was corroborated by vocalist Aeralie Brighton who experienced similar treatment from the composer.
From Kotaku:
A second woman, vocalist Aeralie Brighton, who is credited on games like Minecraft, Ori and the Blind Forest and LawBreakers, wrote a post on Facebook Monday night saying that she had "personally fallen prey to Jeremy Soule as well back in 2014." She said Soule sent her a video of him masturbating and that when she told him she "only wanted a professional relationship I was blocked and removed from a project I was proposed to work on." She said that nothing physical had happened. When sent a copy of Brighton's post by Kotaku, Soule responded, "I don't agree with her point of view, and I'm not at liberty to discuss."
Brighton's interview with Kotaku ends with a bleak statement about the power imbalance of situations like these: "He made it clear that he had the power to make or break people's careers," said Brighton, "so I was like, 'Well shit, I'm never gonna work again.'"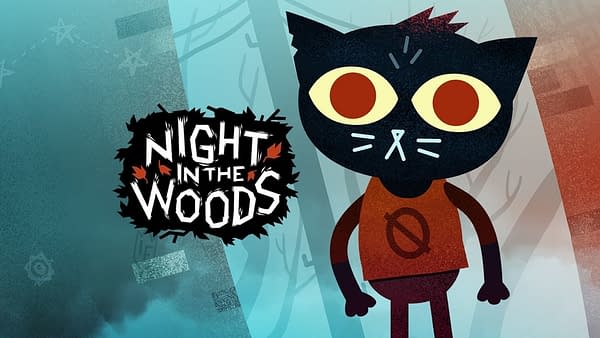 While there has been no movement against Soule by any current or past employers, following Quinn's allegations, the publisher of Night in the Woods has cut ties with Holowka and even dropped a new project by the developer.
From IGN:
Infinite Fall, the developers behind Night In The Woods, announced on Twitter that it will cut ties with Alec Holowka following allegations of sexual assault against him. Holowka was a designer, programmer, and composer on Night In The Woods."This week, allegations of past abuse have come to light regarding Alec Holowka, who was coder, composer, and co-designer on Night In The Woods," the official Night In The Woods Twitter account writes. "We take such allegations seriously as a team. As a result and after some agonizing consideration, we are cutting ties with Alec."

Furthermore, Infinite Fall announced that it is canceling a current project and postponing the Limited Run physical release of Night In The Woods. The iOS port for the game is being developed by an outside company under publisher Finji's supervision, so it remains in development.
Night in the Woods developer Scott Benson responded to Quinn's allegations, saying that he and others at Infinite Fall were unaware of Holowka's behavior and have taken steps to address the situation. As IGN reports, all future communications about Night in the Woods will be handled by Benson himself and Infinite Fall writer Bethany Hockenberry.
In regards to Luc Shelton, neither Splash Damage nor Gears publisher Microsoft have offered any comment on the situation.