"Dota Underlords" Will Officially Launch On February 25th
Some cool news for Dota Underlords fans as the game finally has a release date. Valve Corporation will unleash the game on February 25th. The game has been in beta/Early Access mode on steam since mid-2019, but now the official release will put the full game up on both PC and mobile devices. We also now know the game will launch in seasons, with Season One starting the day of launch. There's not a lot of story to the game as you're basically a hired crew paid to do a job, and it's up to you to choose the best team for the gig. Bets of luck to those of you diving in a couple of weeks from now.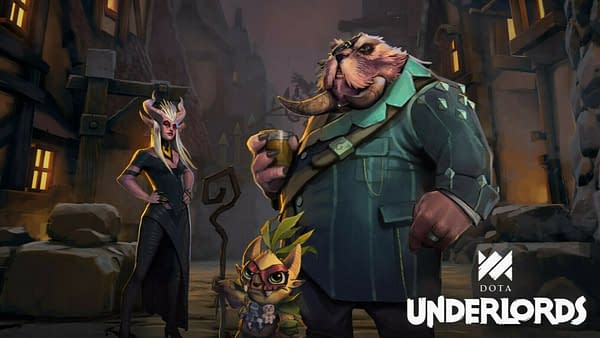 YOUR HEROES ARE READY FOR HIRE
Hire a crew and destroy your rivals in this new strategy battler set in the world of Dota.

STRATEGIZE TO WIN
Recruit heroes and upgrade them into a more powerful version of themselves.

MIX AND MATCH
Each hero you recruit can form unique alliances. Stacking your team with allied heroes will unlock powerful bonuses that can crush your rivals.

CROSSPLAY
Play on your platform of choice and battle players across the globe in a hassle-free crossplay experience. Running late? Start a match on your PC and finish it on your mobile device (and vice versa). Your profile in Dota Underlords is shared across all devices, so no matter what you play on, you're always making progress.

RANKED MATCHMAKING
Everyone starts at the bottom, but by playing against other Underlords you'll climb through the ranks and prove you're worthy to rule White Spire.

TOURNAMENT-READY
Create your own private lobbies and matches, then invite spectators to watch you duke it out.

OFFLINE PLAY
Offering a sophisticated AI with 4 levels of difficulty, offline play is a great place to hone your skills. Pause and resume games at your leisure.

LIGHTNING-FAST NETWORK
Underlords runs on a shiny new network system for lag-free experiences.