EA's End Of Year Results Show A Sales Record For Battlefield 1 EA, predictably, had a damn good year in 2016. They released their 2016 end of year results earlier this week, and it looks like Battlefield 1 took home record sales by returning to WWI. What is noticeable is that there is no mention whatsoever of Bioware's Mass Effect: Andromeda which was released late into the fourth quarter (Andromeda released on March 23rd) so that the initial profits could be reflected in EA's end of year calculations. Given Andromeda's lukewarm reception, this isn't too surprising that the game wasn't a highlight, but it didn't make it into the statement at all.
Considering Bioware then announced that they were moving their Montreal studio back to just support, and have halted all progress on the Mass Effect series, it's pretty obvious those numbers were not good for EA.
Their full financial and operating highlights are as follows:
Digital net sales of $3.034 billion for fiscal 2017; this represents 61% of total net sales, up 20% year-over-year.
EA was the #1 publisher on PlayStation 4 and Xbox One consoles in the Western World for fiscal 2017, based on available sources and EA estimates.
Through the end of FY17, Battlefield 1 had more than 19 million players joining the game, a 50% increase over Battlefield 4 in the comparable period.
More than 21 million players have joined FIFA 17 to date including more than 12 million players that have engaged in our new story mode "The Journey".
FIFA Ultimate Team had 13% more players year-over-year through the end of Q4.
In Q4, average gameplay time per player in Star Wars: Galaxy of Heroes reached a new record high of 162 minutes per day.
Monthly active users in Q4 for The Sims 4 increased 33% year-over-year.
Net cash provided by operating activities for the fourth quarter was $407 million.
Net cash provided by operating activities for the fiscal year was a record $1.383 billion.
In Q4, EA repurchased 1.5 million shares for $125 million.
In fiscal 2017, EA repurchased 6.5 million shares for $508 million.
EA announced a new $1.2 billion, two-year stock repurchase program.
You can check out EA's fiscal and quarterly highlights in the screenshots below, which basically show that EA did damn well in their fourth quarter and saw some decent overall growth in the 2016 fiscal year. Which is exactly what you'd expect of a mega publisher like EA.
Also of interest in the financial results were the details on EA's new program to repurchase up to $1.2 billion of EA's common stock. This new stock repurchase program expires on May 31, 2019. That's, a pretty interesting sign when it comes to the company's future. Generally stock buybacks happen for one of two reasons. Either, they're trying to make their financial ratios look better, or they sold off too much stock in the first place and are looking to curb the dilution of shares. You can read more into that over on Investopedia, who do a pretty solid breakdown of how buybacks work and why companies might use them.
Also included at the front of EA's investor statement were the following two quotes which are pretty telling:
"Fiscal 2017 was a milestone year for Electronic Arts, defined by groundbreaking games and live services that delivered more fun and connected more players with their friends," said Chief Executive Officer Andrew Wilson. "In Fiscal 2018, we are focused on innovating for our players with extraordinary new experiences across our portfolio, continuing to grow our global network, and extending our reach across new platforms and more ways to play."
"We generated record net sales and operating cash flow in fiscal 2017, driven by our ongoing transition to digital as well as our increasing success with live services," said Chief Financial Officer Blake Jorgensen. "Our long-term vision, to leverage deep player engagement to drive growth and profitability, is enabling us to execute on our near-term financial goals to increase revenue, earnings and cash generation."
You can check out the full report here.
---
---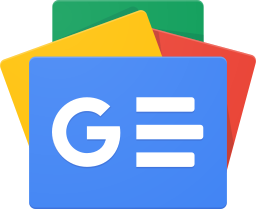 Stay up-to-date and support the site by following Bleeding Cool on Google News today!