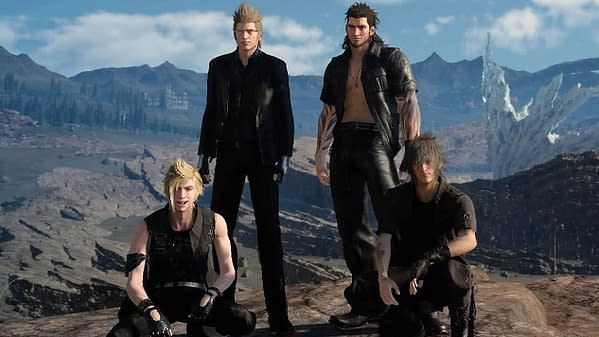 The release window for Final Fantasy XV's Episode Ignis was revealed in a teaser trailer that is unlocked after you complete Episode Prompto, which launched today. And naturally, people have already beaten the Episode Prompto DLC.
Final Fantasy XV: Episode Ignis is the third character-focused story add-on for the Square Enix RPG, and follows Noctis' friend Ignis during his separation in the main game's storyline- much like we got with Gladiolus and Prompto in their respective DLCs.
This isn't the only new content for Final Fantasy XV is on the way, we have a co-op multiplayer expansion called Comrades coming, a tie-in mobile game, as well as a fishing PSVR title called Monster of the Deep, which will be released this September.
Square Enix also just recently confirmed that they have big plans for Final Fantasy XV will be shared in just a couple months at this year's Gamescom in Germany.
This month's Final Fantasy XV update adds the Regalia Type-D, a version of Noctis' vehicle that allows you to take the Regalia off the main road. There are also a few days left to vote in the survey from May's update, which will allow you to select what FFXV expansions you want to see next.
For those of you not yet through with Episode Prompto – and those who skipped that DLC- you can check out the Episode Ignis teaser below thanks to Youtuber Shirrako.
Enjoyed this article? Share it!